Consultant: Protection from Sexual Exploitation and Abuse and Sexual Harassment (PSEAH)
Contract Type: Consultancy
Closing date: 2 March 2020 - 5:00pm(New York time)
Duty station: New York, USA
---
Protection from Sexual Exploitation and Abuse and Sexual Harassment (PSEAH) is acritical issue facing the UN System and aid partners and has increased in profile given the high level of commitment of the Secretary-General and the UNFPA Executive Director for UNFPA activities.  In collaboration with its UN system partners, UNFPA is implementing a PSEAH strategy across the organization through a range of coordinated actions to strengthen prevention and response, management and coordination. PSEAH activities involve many UNFPA business units and broad interaction with multiple external stakeholders. 
Under the supervision of the UNFPA Deputy Executive Director (Management), the PSEAH Coordinator is responsible for ensuring a coordinated and comprehensive engagement across the organization as well as external coordination for interagency collaboration on PSEAH related issues.
The consultant will support UNFPA's PSEAH initiatives, including but not limited to, providing training, capacity building and technical assistance to Country Office:
Preparing and delivering training activities;
Roll-out of the UNFPA Implementing Partner PSEA Screening Tool;
Preparing selected components of the upcoming UNFPA Interagency Committee Championship on PSEAH;
Drafting and/or revising standard operating procedures and guidance material;
Preparing and participating in inter-agency activities as required;
Updating and maintaining the UNFPA PSEA/SH microsite; and
Required Knowledge and Experience
Advanced university degree in one of the following disciplines: Law, Education, Public Health, Sociology, Gender (including GBV), International Development, Public Administration, Business Management or related field; 
A minimum of one year, increasingly responsible, relevant professional experience;
Previous relevant experience in the UN context highly desirable; 
Excellent written and verbal communication skills;
Fluency in English is required, working knowledge of other UN official languages desired
Duration/Travel:  
Up to 160 working days over the period from 1 May 2020 to 31 December 2020.  If travel services are required, they will be procured directly by UNFPA according to the UNFPA applicable travel policy for consultants.
How to apply:
Please send curriculum vitae/resume including letter of motivation, with  "Consultant: PSEAH" as the subject, to Eva Bolkart, bolkart@unfpa.org  by 3 March 2020.
We are no longer accepting applications for this position.
United States of America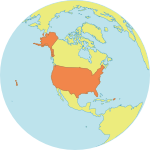 Population : 329.1 mil
Maternal Mortality Ratio
14
Contraceptives prevalence rate
74
Population aged 10-24
20%
Youth secondary school enrollment
Boys 92%
Girls 92%