Consultant to Develop National Integrated Health Supply Chain Strategy
Contract Type: Consultancy
Closing date: 17 July 2020 - 5:00pm(Freetown time)
Duty station: Sierra Leone
---
The Purpose:
The purpose of the consultancy is to assist the Government of Sierra Leone to develop a five-year National Integrated Health Supply Chain Strategy with a Costed Implementation Plan under the Saving Lives Sierra Leone (SLiSL 2) Programme.
You will work under the supervision of the RHCS Technical Specialist at the country office.
Main objective
The main aim of the consultancy is to provide technical support to conduct diagnostic analysis of the current state of the Health Supply Chain Management System as an input to the development of a five-year National Integrated Health Supply Chain Strategy.
The specific objectives of the consultancy therefore are:
Report on the HSCM system in Sierra Leone including achievements, shortfalls, gaps and opportunities.
Report on critical areas, priorities and potential recommendations to address for the HSCM strategic planning, including stakeholders to be involved in each area.
Activities:
Inception (5 days):
Compile and conduct rapid review of available publications and resources to inform diagnostics and strategy development planning including but not limited to SC assessment reports by UNFPA, UNICEF, Crown Agents, CHEMONICS, Global Fund, etc. – 1 day
Discuss and adapt appropriate framework for health supply chain management (HSCM) situational analysis to inform national SC diagnostics in consultation with national core group – 2 days
Develop methodology and work plan for completing diagnostic and supporting development of national strategic objectives, including primary data collection targets and approaches (key informant interviews, virtual focus groups, online survey, site visits etc.) – 2 days
Health supply chain management (HSCM) diagnostic analysis, using secondary data & virtual consultations (20 days):
Review current state of HSCM in health sector: 5 days
Summarize achievements and shortfalls in achieving target HSCM outcomes outlined in available national policy guidance; 1 day
Use findings to further tailor primary data collection approach and tools: 2 days
Complete first round of stakeholder consultations to inform diagnostics and strategy development. Stakeholders will include (but not limited to) NMSA, DDMS, UN agencies, supply chain partners, Directorates and Programmes under the Ministry of Health and Sanitation, Hospitals and DHMTs: 3 days
Summarize gaps and opportunities to improve / transform SC performance in the health sector: 1 day
Analyze findings and identify critical areas and priorities to target in strategic plan development including stakeholders to be involved in each area: 3 day
Present, review and validate findings and priority areas for Strategic Planning with target stakeholders through email and webinar sessions; 3 days
Final report write-up and submission – 2 days
Deliverables: (in soft copies)
Inception report submitted, feedback solicited and approved (includes methodology, work plan, stakeholder engagement and communication plan, and data collection/ analysis approach) – on 5th day of the contact (electronic copy)
Report of HSCM Diagnostic based on secondary data review and first round of stakeholder consultations – 14th day of the contract (electronic copy)
Report of potential recommendations and areas to address for HSCM strategic planning, including stakeholders to be involved in each area – 23rd day of the contract (electronic copy).
Final compiled report based on comments and feedback from target stakeholders – Final day of the contract (electronic copy).
Required Qualifications and Experience:
Advanced degree in Supply Chain Management, Pharmacy, Public Health or Health Systems Management.
At least 10 years of international experience in Public Health Supply Chain Management.
Experience in management of Health Supply Chain operations in a low resource or similar setting will be advantageous.
Experience in consulting multiple projects in areas of development of health supply chain strategies and costed implementation plans will be preferred.
Knowledge about the common challenges and solutions within health supply chains and experience in similar projects of developing a supply chain strategy is preferred.
Previous experience in working with the UN, bilateral organizations and National Governments is an asset
Fluency in oral and written English.
Excellent interpersonal, negotiating, communication and networking skills with the ability to liaise with representatives from the Government and NGOs at the highest levels.
Strong analytical and organizational skill.
Demonstrated skills in facilitation of virtual webinars and consultations.
Competency in basic computer skills
Producing results in timely manner.
Compensation:
This position offers a daily fee consultancy package, without insurance or other benefit.
Duration:  25 working days
How to apply:
Interested candidates are invited to apply to the email address sierra-leone.office@unfpa.org, not later than 17 July 2020, with subject: "Consultant to Develop National Integrated Health Supply Chain Strategy" including:-  Motivational letter, CV (including working experience and references),-  Copy of education certificate.
Only successful candidate will be contacted.
Disclaimer:
UNFPA does not charge any application, processing, training, interviewing, testing or other fee in connection with the application or recruitment process. Fraudulent notices, letters or offers may be submitted to the UNFPA.
UNFPA provides a work environment that reflects the values of gender equality, teamwork, embracing diversity in all its forms and integrity.  UNFPA is committed to maintaining a balanced gender distribution and therefore encourages women to apply.  UNFPA promotes equal opportunities for all including persons with disabilities.
We are no longer accepting applications for this position.
Sierra Leone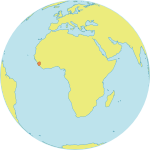 Population : 8 mil
Maternal Mortality Ratio
1120
Contraceptives prevalence rate
27
Population aged 10-24
32.9%
Youth secondary school enrollment
Boys 43%
Girls 41%