Consultant: Cash-Based Interventions (CBI)
Contract Type: Consultancy
Closing date: 28 January 2020 - 5:00pm(Zurich time)
Duty station: Geneva, Switzerland
---
The cash based programming can be useful to improve access to and utilization of services in humanitarian settings, by reducing direct and indirect financial barriers and/or by incentivising the use of free preventive services.
The Grand Bargain commitment on the use of cash transfers, calls for all health and protection cluster/sector coordination to consider cash based interventions systematically in the response options analysis.
However, there is limited evidence available on the effectiveness and feasibility of using cash based programming in relation to SRH and GBV services and its overall effect on SRH and GBV outcomes in humanitarian settings.
The Cash-Based Interventions (CBI) consultant supports the work of the Response and Technical Support Unit (RTSU) in all aspects relating to CBI programming. Under the supervision of the Head of RTSU she/he will works closely with the SRH and GBV RTSU specialists to support UNFPA country offices in all aspects related to their Cash-based Intervention programming.
How You Can Make a Difference:
UNFPA is the lead UN agency for delivering a world where every pregnancy is wanted, every childbirth is safe and every young's person potential is fulfilled. UNFPA's new strategic plan 2018-2021, focuses on three transformative results: to end preventable maternal death; to end unmet need for family planning; end gender-based violence and harmful practices.
In a world where fundamental human rights are at risk, we need principled and ethical staff, who embody these international norms and standards, and who will defend them courageously and with full conviction. UNFPA is seeking candidates that transform, inspire and deliver high impact and sustained results. We need staff who are transparent and exceptional in how they manage the resources entrusted to them and who commit to deliver excellence in programme results.
Job Purpose:
The overall purpose of the Humanitarian Office is to facilitate the delivery of the UNFPA mandate by supporting humanitarian preparedness, response, and recovery actions in increasingly complex humanitarian situations, within globally agreed frameworks (2030 Agenda, Grand Bargain Commitments, Sendai Framework, etc.). The Humanitarian Office leads in leveraging and increasing effectiveness, efficiency and capacity of UNFPA staff and partners to scale up UNFPA's role as a key global humanitarian actor. Through the Inter-Agency Standing Committee for Coordination of Humanitarian Assistance (IASC) and other associated entities, the Humanitarian Office acts as a point of convergence on humanitarian activities, including policy, coordination, programming, advocacy, field capacity development, resource mobilization, innovation, partnerships, technical guidance and, crucially, thematic integration, ensuring complementarity between humanitarian and development action within the organization.
HO advocates among humanitarian agencies to include sexual and reproductive health and rights needs and sexual and gender-based violence prevention needs and humanitarian concerns of population into the overall humanitarian preparedness and response frameworks. The HO facilitates the development of UNFPA capacities to prepare and respond to the emergencies and to ensure the fund is well equipped to deal with the context of fragility and disaster risk reduction.
 The CBI consultant will support the work of the RSTU in providing support and technical back-stopping to country offices on all aspects relating to their CBI programming, particularly looking at the ways in which CBI and GBV risk mitigation, prevention and response actions could overlap.
The CBI consultant will document existing good practices and if needed develop new operational tools and guidance to support UNFPA CBI country programming.
The CBI consultant will notably look at assessing the feasibility of safe CBI with women and girls, including a GBV risk and benefit analysis, and facilitating identification of GBV risks and potential mitigation strategies. She/he will also be supporting the monitoring of CBI programmes, including of any risks posed by cash distribution and/or unintended harmful consequences, such as an increase in intimate partner violence, or the inability to use and control cash distributed.
She/he will also provide support to identify partnership opportunities with cash actors to integrate CBI within GBV case management services to meet clients' protection needs as safe and appropriate.
The CBI consultant will focus on various aspects of UNFPA CBI programming all along the humanitarian project cycle, and notably:
i) integrating GBV risk mitigation into CBI interventions: ensuring that CBI and its encompassing programme (across all sectors): (1) does not cause or increase the likelihood of GBV; (2) proactively seeks to identify and takes action to mitigate GBV risks in the environment and in programme design and implementation; (3) proactively facilitates and monitors vulnerable groups' safe access to services
ii) Integrating GBV prevention into multi-sector programming using CBI: looking at CBI, and more often broader economic/livelihoods support programmes that include CBI, that have both economic and protection objectives, or are a means of contributing to the prevention or response to GBV through economic assistance. Looking in particular at how to ensure the inclusion of specific objectives, activities and indicators on GBV; iii) dedicated GBV programming that has specific objectives, activities and indicators for the purposes of advancing GBV prevention or response outcomes, which include a CBI component. iv) integrating a CBI analysis into SRH programming, in order to reduce barriers and delays to access to services. The CBI consultant will also work to document good practices and foster exchange of learning and experience between countries on UNFPA CBI programming. 
You Would Be Responsible for:
Capitalise on existing good practices on CBI (UNFPA, UNHCR, WFP, WHO…) to develop operational tools and guidance to support UNFPA country programming on:
integrating GBV risk mitigation into CBI interventions;
integrating GBV prevention into multi-sector programming using CBI;
 integrating CBI into GBV prevention and response;
integrating a CBI analysis into SRH programming.
Provide technical backstopping and support to country offices designing and implementing CBI programmes, with a particular focus on M&E. Intake and follow-up forms should be designed to be used in all UNFPA pilot projects in order to be able to compare results across.
Promote good practices, gathering of lessons learnt and exchange of experience on UNFPA CBI programming. 
Promote good practices, gathering of lessons learnt and exchange of experience on UNFPA CBI programming. 
Delivery dates and how work will be delivered (e.g. electronic, hard copy etc.):
      Electronic and hard copies, depending on the needs and as requested by the RTSU head of unit.
Monitoring and progress control, including reporting requirements, periodicity format and deadline:    
Weekly meeting with supervisor to report on progress and address possible challenges;
Monthly reporting in writing (and shared by email with Supervisor) on progress and deliverables. 
The acceptance of services at the end of each month will be certified through a Certification of Payment to be counter signed by both parties (IC and UNFPA)
Expected travel:       
Subject to approval of the RSTU head of unit the CBI consultant will provide in-country support to UNFPA country offices on aspects relating to CBI programming.
Knowledge and Experience:
Minimum 3 years of relevant humanitarian professional experience
Technical expertise in Humanitarian CBI programming throughout the programme cycle, including in refugee and internal displacement situations
Demonstrated experience with planning, programming and implementation for humanitarian operations at the field level
Demonstrated experience in providing dedicated Capacity Development support, preferably on CBI, in various contexts and with different levels of capacities
Demonstrated experience in data collection, management and analysis and familiarity with the safe and ethical principles of GBV information
Knowledge of UNFPA and interagency policies, standards, programmes and humanitarian operations in a variety of geographical locations and operational
Post-graduate University Degree or equivalent in public health, international development/relations, social anthropology, sociology, economics, socio-economics, or other fields directly related to the substantive area identified in the title of the post;
Proficiency in English is required.  Knowledge of an additional UN language is an asset
Duration:  10 months
Disclaimer:  UNFPA does not charge any application, processing, training, interviewing, testing or other fee in connection with the application or recruitment process. Fraudulent notices, letters or offers may be submitted to the UNFPA fraud hotline http://www.unfpa.org/help/hotline.cfm
UNFPA provides a work environment that reflects the values of gender equality, teamwork, Embracing diversity in all its forms, integrity and a healthy balance of work and life. We are committed to maintaining our balanced gender distribution and therefore encourage women to apply. UNFPA promotes equal opportunities for all including persons with disabilities.
How to apply
Candidates should submit their curriculum vitae/resume along with a letter of motivation, which should include financial proposal to Nadine Cornier, cornier@unfpa.org, with "Consultant:  Cash-Based Interventions (CBI)" in the subject by 28 January 2020.
We are no longer accepting applications for this position.
Switzerland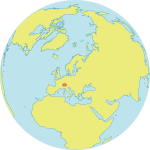 Population : 8.6 mil
Maternal Mortality Ratio
5
Contraceptives prevalence rate
73
Population aged 10-24
15%
Youth secondary school enrollment
Boys 87%
Girls 84%