On 21 July 2015, UNFPA experts and young people from around the world, along with innovators, developers, and partners, will gather for a three-day hackathon to develop mobile app solutions to promote young people's access to sexual and reproductive health.
Sponsored by UNFPA's Innovation Fund, the hackathon responds to a growing commitment to leverage information and communication technologies to empower young people, complementing UNFPA's ongoing work to promote the sexual and reproductive health and rights of young people.
Using methods drawn from design thinking and creative problem solving, the hackathon will encourage participants to think outside-the-box and design unconventional solutions to promote young people's health. The hackathon will follow principles of "user-centred design", actively engaging young people in the development of solutions that are based on their real needs and experiences.
After three days of designing and developing, the hackathon will conclude with a pitch session, where an expert panel of judges will select the winning app prototype(s).
The hackathon will also include a kickoff event for participants on Monday night, 20 July 2015, and a public prototype launch and networking event on Thursday evening, 23 July (details to follow).
What is a hackathon? A hackathon brings together programmers and developers, designers and innovators, experts and problem solvers, as well as end-users to develop web and/or mobile app solutions in real-time, building innovative solutions to an identified challenge.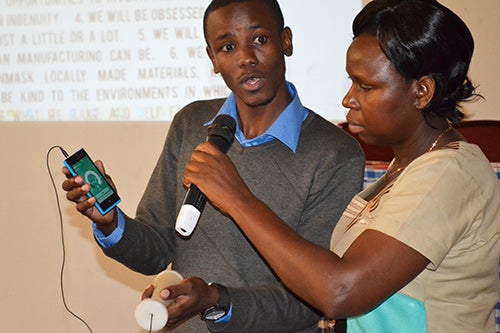 Join the conversation on Twitter! Use the hashtag #HackforYouth.