The ICPD/15 process was more decentralized than the previous and subsequent reviews, and focused primarily on country and regional implementation.  It included a number of technical meetings and consultations that took place throughout the reviewed progress and identified gaps in realizing the ICPD vision. Throughout the year, regional meetings were organized by the UN regional commissions in collaboration with UNFPA.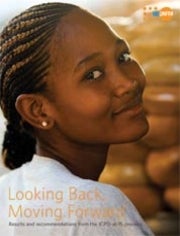 The information and recommendations emerging from all of the review meetings are distilled in the publication  ICPD at 15: Looking Back, Moving Forward. As part of the review, UNFPA also published, Healthy Expectations: Celebrating the Achievements of the Cairo Consensus and Highlighting the Urgency for Action, in collaboration with the Population Reference Bureau.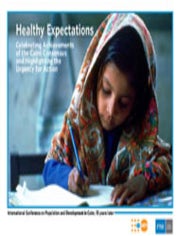 At the global level, the UN General Assembly commemorated the 15th anniversary of the ICPD on 12 October 2009, at which countries reaffirmed their commitment to its Programme of Action.  Earlier in the year, the theme of the Commission on Population and Development was on the contribution of the implementation of the ICPD Programme of Action to international development goals, including the Millennium Development Goals.