Today, around 140 million women are believed to be "missing" around the world – the result of son preference, including gender-biased sex selection, a form of discrimination.
Gender discrimination remains a persistent worldwide problem. A deep-rooted challenge to development, that is being complicated by diverse parameters. The discriminatory treatment and a clear example of gender inequality is manifested in a manner that includes the entrenched practice of harmful practices such as: Son Preference, Undervaluing of Girls, and Gender Biased Sex Selection (GBSS) which is most prevalent in some countries in Asia and the Caucasus. With Son preference being reflective of the unequal value accorded to girls, it is established to be one of the indications of ubiquitous social, cultural, political, and economic biases against girls and women. 
While target 5.3 of the Sustainable Development Goal (SDG) 5 is clear on the urgent need to address gender-biased sex selection and harmful practices, its realization by 2030 requires more global and all levels demonstration of actions, that include consistent political commitment and sustained funding. And the opportunity provided through the Generation Equality and the Action Coalition on Bodily Autonomy and Sexual and Reproductive Health and Rights is crucial.
For more than 20 years, UNFPA has campaigned against this harmful practice, sounding the alarm over son preference and helping communities advocate against gender-biased sex selection. Funded by the European Union and the Government of Norway, UNFPA works with governments and local partners addressing gender-biased sex selection through implementing human rights-based and gender-equality focused interventions in Armenia, Azerbaijan, Bangladesh, Georgia, Nepal, and Viet Nam.
Join us on Friday, March 12 at 8:00 am - 9:15 am EST for a high-level dialogue uniting high level commitments to end son preference and the undervaluing of the girl, towards the full realization of Gender Equality in 2030.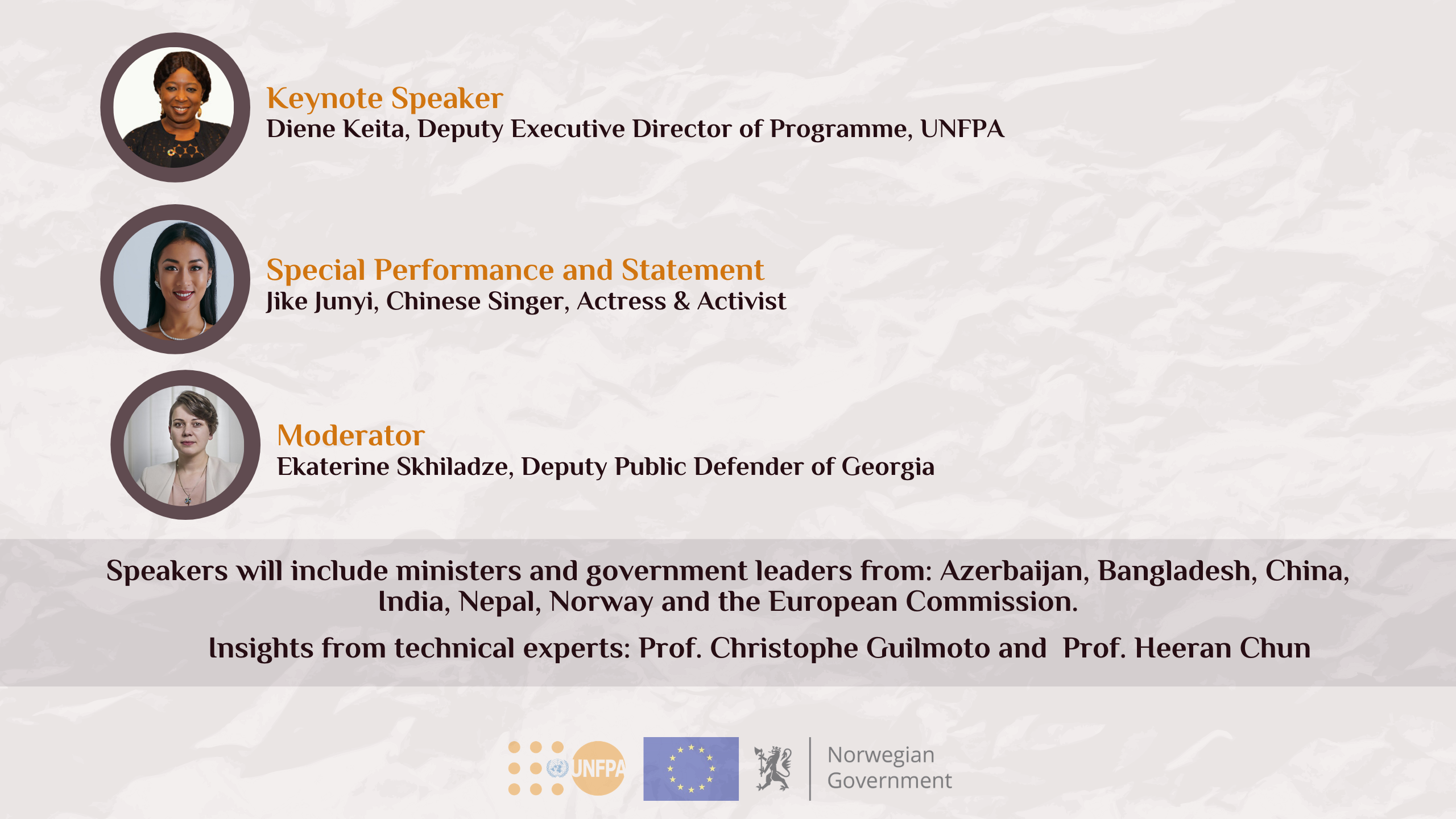 Learn more: