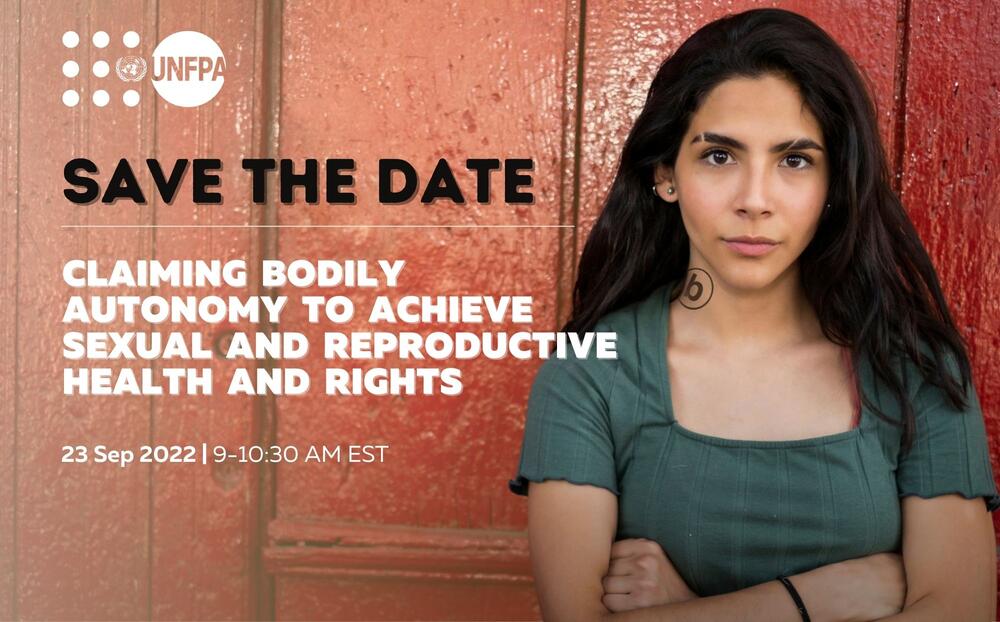 On the margins of the 77th session of the United Nations General Assembly, UNFPA and partners will host a high-level panel event to take stock of most pressing issues surrounding bodily autonomy and sexual and reproductive health and rights since ICPD25 and Beijing 25 at the Generation Equality Forum. During the High Level Political Forum, Member States reviewed status on SDG5 and took stock of progress on targets related to health and reproductive rights, gender-based violence and harmful practices, and losses resulting from  the COVID19 pandemic. The conclusion was that much more investment and action is needed to accelerate progress towards improving gender equality, bodily autonomy and SRHR, and building resilience and resistance in the face of global pushback on women's rights.
The event aims to:
demonstrate the strong network of Member States, civil society organizations, and UN that stands in support of the realization of  bodily autonomy and SRHR, especially in areas that need acceleration,
underscore that a comprehensive SRHR agenda is inextricably linked to promoting gender equality and women's rights,
showcase that bodily autonomy and women's and girls' decision-making are critical for advancing SRHR, using SDG Target 5.6 data,
demonstrate how action on SDG5 must also include the use of innovative technology to stem online violence against women and girls. 
The event will take place in-person and will be live-streamed across English, Spanish and French feeds with live-captioning and ISL interpretation functionality.