This virtual side event of the 76th Session of the UN General Assembly marks the first public announcement of the transfer of the Centre of Excellence for CRVS Systems (CoE) - founded in 2015 and hosted to date at the International Development Research Centre (IDRC) - to UNFPA. The transition underscores a growing partnership between UNFPA, IDRC, Global Affairs Canada and the Global Financing Facility (GFF), to expand the reach of civil registration and vital statistics (CRVS) technical support worldwide. In hosting the CoE, UNFPA will build on the high standards of global leadership and technical cooperation set by IDRC, and aim to extend the reach of the CoE's expertise, tools, and guidance to a larger number of countries.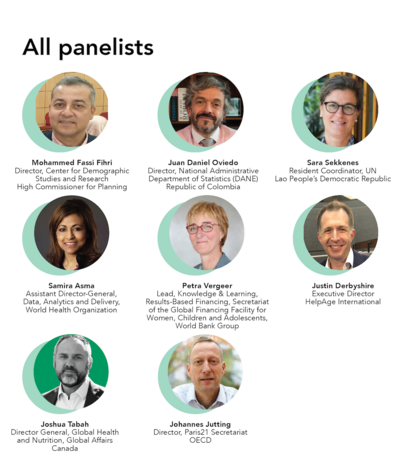 Panelists at this side event will place CRVS within the broader sector investments needed in national data systems, in order to assure that all are counted and accounted for within the SDGs. Experts will highlight the importance of assuring CRVS reporting within health facilities, and new means to support community-based registration. National and global panelists underscore the gender transformative potential of high-quality CRVS systems, and the need for deeper investments to enable CRVS systems to help realize the 2030 Sustainable Development Agenda. The event will showcase ongoing efforts to enhance civil registration and vital statistics at national level, for example in Burkina Faso, Colombia, Morocco and Lao PDR. It will also emphasize the linkages between strong CRVS systems, women's empowerment, and inclusive health systems, as supported by WHO and the GFF, and its investment group members, including Canada and the Partnership for Maternal, Newborn and Child Health (PMNCH).  
Join us on Monday, 27 September 2021 at 8:00-9:30 AM EST / 12:00-1:30 PM GMT / 7:00-8:30 PM ICT.