Watch Karen Cadondon and Natalie Raaber, synthesis managers, outline key highlights of the good practices
---
The synthesis validates effective programmatic approaches and those that limit progress to accelerate UNFPA and partners' efforts to achieve the organization's three transformative results: zero preventable maternal deaths, zero unmet need for family planning, and zero gender-based violence and all harmful practices against women and girls.
The aggregation and validation of good practices involved a systematic review and analysis of evidence captured in 57 UNFPA country programme evaluations, conducted between 2012 and 2018.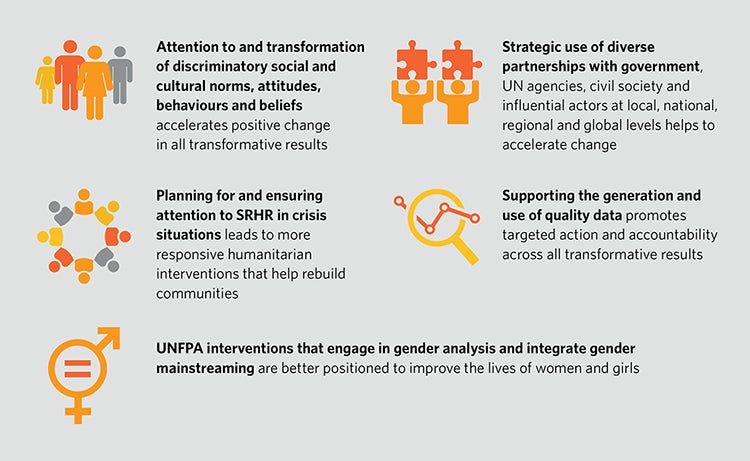 With this exercise, the Evaluation Office provides usable and accessible evaluative knowledge for the organization, to better understand what kinds of programmatic interventions work to accelerate results. This rich evidence coincides with the Nairobi Summit as the global community reflects on the next steps to finally and fully implement the ICPD Programme of Action by 2030.
Follow #GetToZero