UN resolution on fistula 2018
January 2019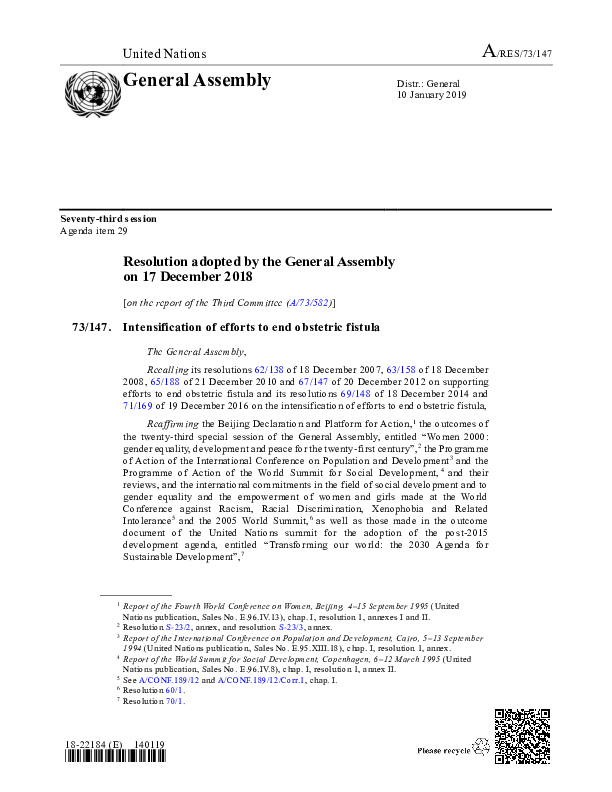 Related content
News
Razia Shamshad suffered pain and humiliation from complications in childbirth. Then she turned her life around.
Updates
The new annual commitment includes €3 million for core UNFPA operations, a 9 per cent increase from last year.
News
A new costing exercise calls for dramatic increases in spending on maternal health, family planning and to end harmful practices.
Pages