UN resolution on fistula 2018
January 2019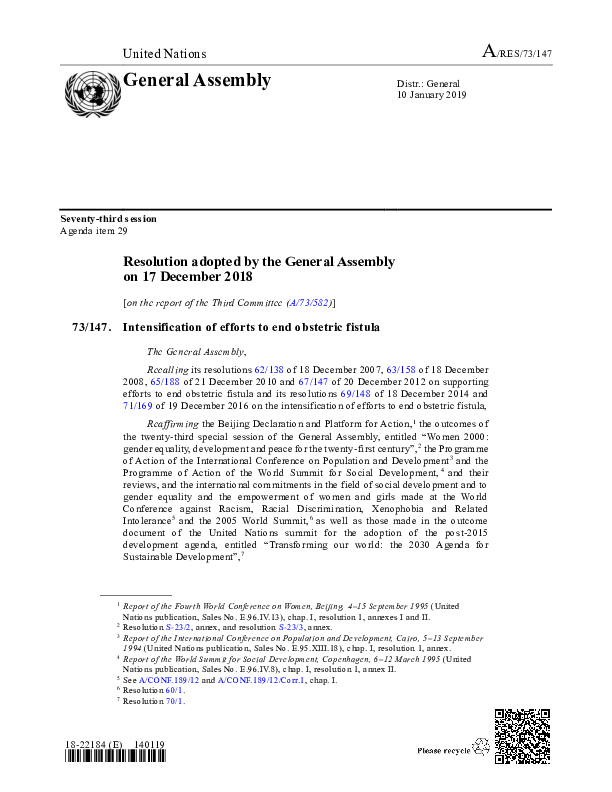 Related content
Press
We must accelerate efforts if we are to achieve our global ambition of ending fistula by 2030.
Updates
A KOICA-funded UNFPA programme aims for all pregnant women to avoid the joy of maternity turning into a nightmare in Côte d'Ivoire.
News
Midwife Nuriat Koku Mtumbi remembers the day in March well: "It was raining heavily and Adimu* had delivered her baby on her way to our facility. "She was shielding herself under a tree" when she gave birth, Ms. Mtumbi recalled.
Pages