UN report on obstetric fistula 2018
July 2018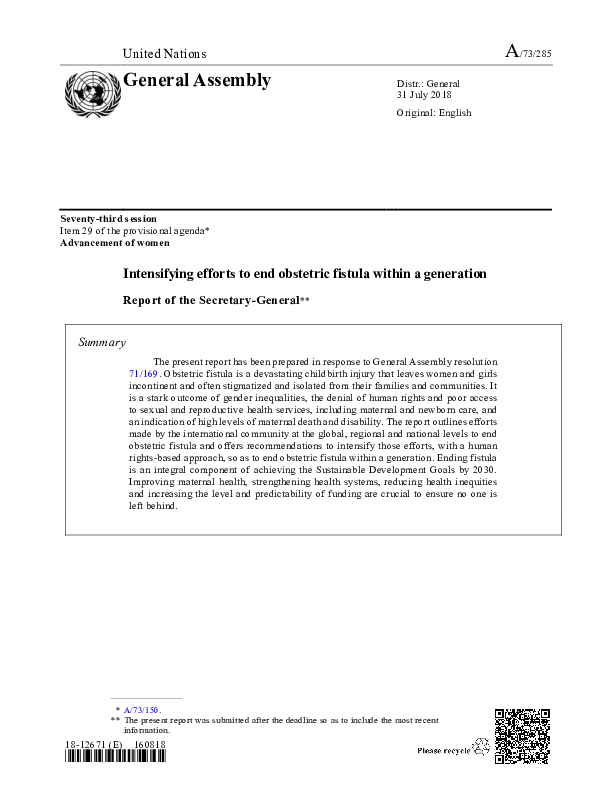 Related content
Events
It's easy to ignore things you don't know anything about. Obstetric fistula is one of those things. But it's a devastating childbirth injury to women who experience it, usually lethal to unborn babies and – here's the encouraging news – not only treatable but largely preventable...
Publications
UNFPA & the Campaign to End Fistula are delighted to announce the new edition of the global UN guidance, Obstetric fistula & other forms of female genital fistula: Guiding principles for clinical management and programme development. The so-called "...
Publications
The latest 2019 annual report of the Maternal and Newborn Health Thematic Fund (MHTF), which marks the first year of implementation of MHTF Phase III, highlights UNFPA's key strategies and achievements to end preventable maternal and newborn mortality and morbidity and...
Pages