UN report on obstetric fistula 2018
July 2018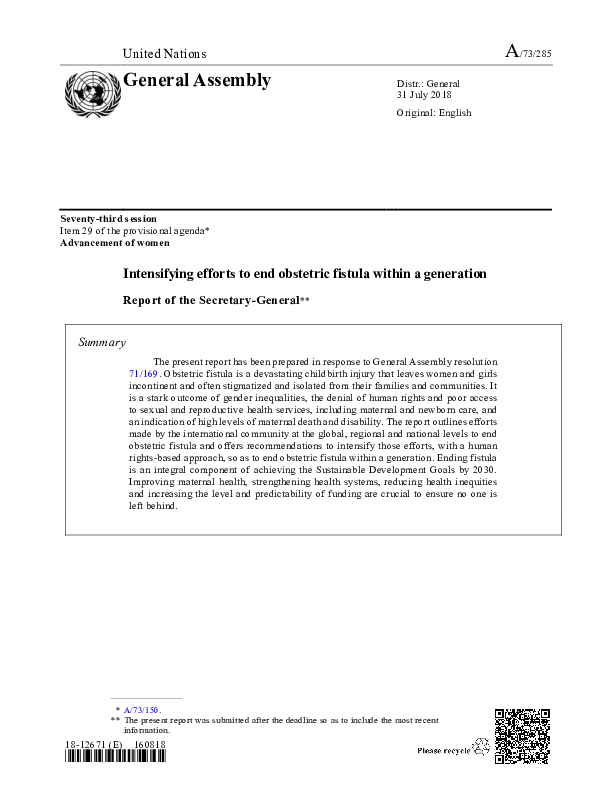 Related content
Updates
InfoFistula will help collect data on and document every aspect of a patient's journey with fistula.
Press
We must accelerate efforts if we are to achieve our global ambition of ending fistula by 2030.
Updates
A KOICA-funded UNFPA programme aims for all pregnant women to avoid the joy of maternity turning into a nightmare in Côte d'Ivoire.
Pages