UN report on obstetric fistula 2018
July 2018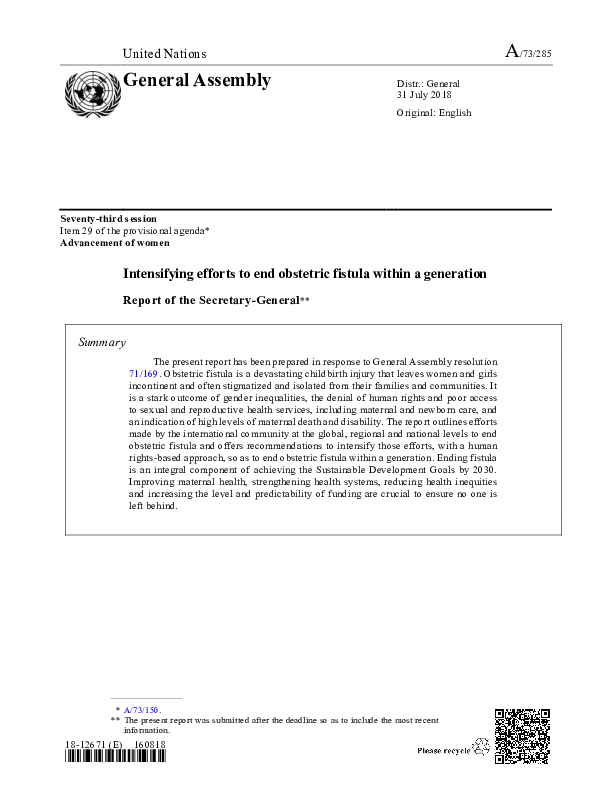 Related content
Publications
The latest 2019 annual report of the Maternal and Newborn Health Thematic Fund (MHTF), which marks the first year of implementation of MHTF Phase III, highlights UNFPA's key strategies and achievements to end preventable maternal and newborn mortality and morbidity and...
Updates
InfoFistula will help collect data on and document every aspect of a patient's journey with fistula.
Press
We must accelerate efforts if we are to achieve our global ambition of ending fistula by 2030.
Pages