NATIONAL POST: Chargé (e) de Programme en Suivi-Evaluation, Guinee-Conakry
Contract Type: Fixed Term Appointment
Closing date: 29 August 2019 - 5:00pm(Conakry time)
Duty station: Guinea, Conakry
Job ID: 23627
---
Contexte
Le Fonds des Nations Unies pour la Population (UNFPA) est une agence de développement international qui œuvre en faveur du droit à la santé et à l'égalité des chances de chacun, femmes, hommes et enfants. L'UNFPA offre son appui aux pays pour utiliser les données démographiques dans la formulation des politiques et des programmes visant à réduire la pauvreté et pour faire en sorte que chaque grossesse soit désirée, que chaque accouchement soit sans danger, que le potentiel de chaque jeune soit accompli. L'UNFPA travaille dans le monde entier avec les gouvernements, les experts et la société civile pour renforcer la prise en compte des questions de population dans les politiques et programmes nationaux, particulièrement dans les domaines de la santé et des droits en matière de reproduction, de l'égalité et équité de genre, de l'accès à l'information et aux services pour les adolescents/jeunes et de la disponibilité de données de qualité pour le développement.
Pour accomplir ces objectifs, le bureau de la Représentation du Fonds des Nations Unies pour la Population (UNFPA) en République de Guinée procède au recrutement d'un Chargé de Programme en Suivi-Evaluation qui sera basé à Conakry.
 Qualifications requises
Etre titulaire d'au moins une Maîtrise/Master (niveau Bac+4) en Sciences sociales, statistiques, santé publique ou dans le domaine du développement ;
Avoir une expérience professionnelle pertinente d'au moins cinq (5) ans dans le Suivi-Evaluation de programme/projet de population, notamment dans un domaine relatif à la santé maternelle, aux questions de santé de la reproduction des adolescents/jeunes, ou d'égalité/équité de genre. L'expérience aux nations unies sera un atout.
Avoir la capacité de former sur le Suivi-Evaluation et la Gestion Axée sur les Résultats (GAR) ;
Avoir la maîtrise du français et une bonne connaissance de l'anglais ;
Avoir une bonne capacité d'analyse, de synthèse et de planification stratégique ;
Avoir des aptitudes de communication et de négociation ;
To view the complete job description and apply to this position, click "Apply Now" below.
Guinea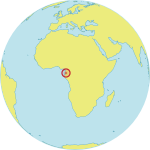 Population : 13.4 mil
Maternal Mortality Ratio
679
Contraceptives prevalence rate
10
Population aged 10-24
32%
Youth secondary school enrollment
Boys 40%
Girls 26%