"I became completely numb"
Janani
My experiences travelling in buses have never been pleasant due to the harassment I've had to endure from fellow passengers. I have been pressed against, regardless of whether I've been seated or standing. Subtle groping and explicit comments are usual forms of harassment I experience. There is one incident, however, after so many years, that's impossible to erase from my memory.



Even to this day it disturbs me. I was about fourteen years old, and travelling in the bus with a friend after school for the first time on our own. We were excited, as this was a little adventure to us. The excitement didn't last long, however, when we were approached by an elderly man.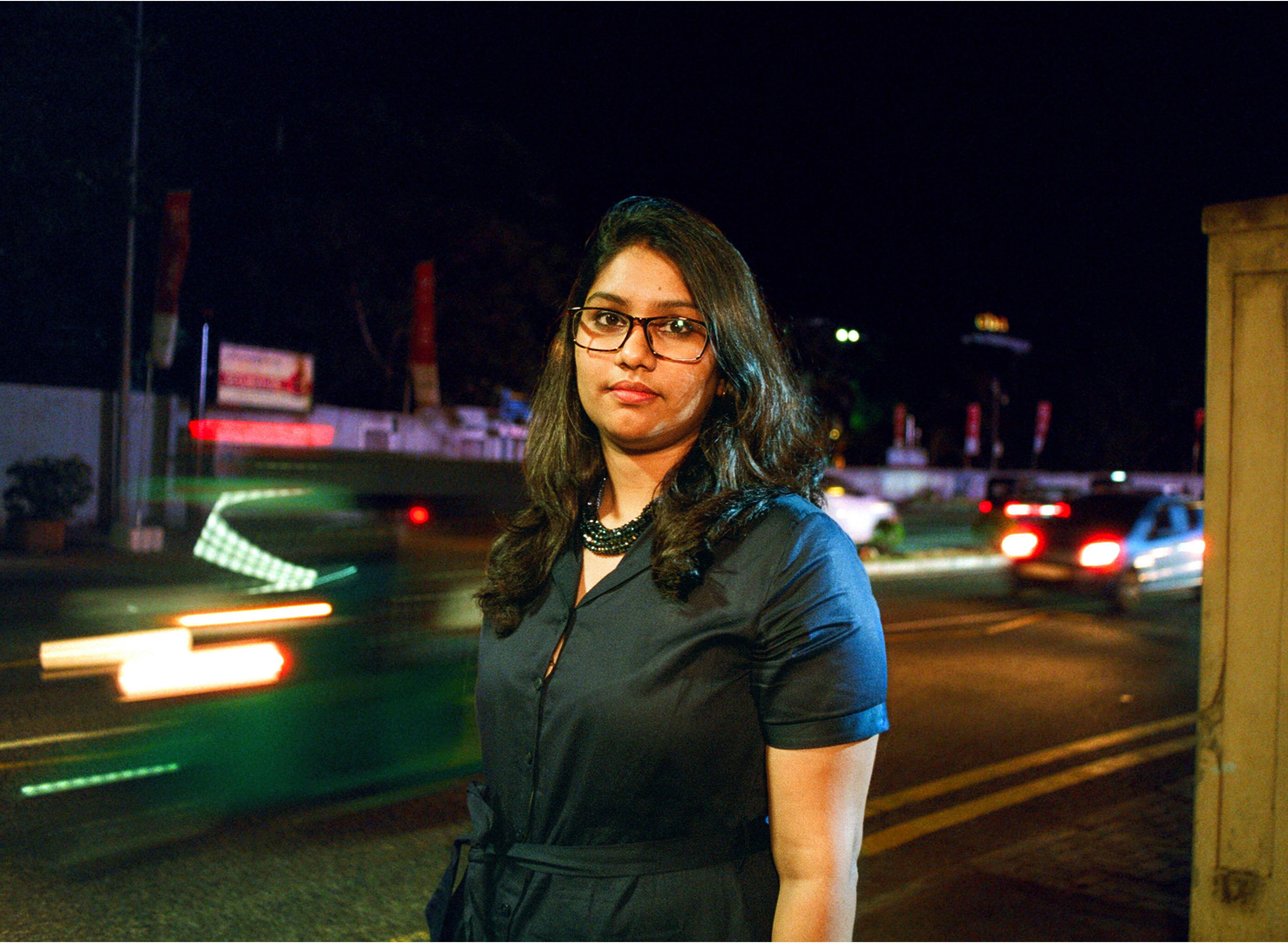 He was standing behind us and first started by attempting to talk to us, which we ignored. He then whispered lewd, explicit comments that subsequently led to him pushing against and rubbing his genitals on me.



I froze with fear. I couldn't move or confront him. I became completely numb. My friend realized what was happening, but I knew she, too, was scared to react. Tears started rolling down my face, and I felt helpless.



This act continued for a while, and finally when a lady noticed and offered me her seat, the perpetrator got off the bus. None of the bystanders intervened, and for days I couldn't overcome my fear. I was traumatized.
I didn't tell my parents – thinking they would never allow me to travel in a bus again – nor speak to my friends, as I was ashamed. My friend and I promised each other that this would be a secret. Little did I know then that all my life I would have to go through similar experiences whenever I use public transport.
Photos © Eliza Hatch/Cheer Up Luv for UNFPA and Videos © Studio Zoo