"He was doing it on purpose"
Abhiramie
I don't usually take public transport at night, but one day I had to go to Trincomalee urgently. In public buses, we can't stop men from sitting next to us.



On that day, a man sat next to me and started asking me questions. After some time, I saw that he was trying to get closer to touch me. I didn't react instantly because I wanted to be sure that he was harassing me, and not getting closer because of the crowd.



A while later, I knew he was doing it on purpose. I told him to take his hand off me, which he did. Then he started sleeping and leaning on my shoulders. I knew he was pretending. I told him to move, but he didn''t stop.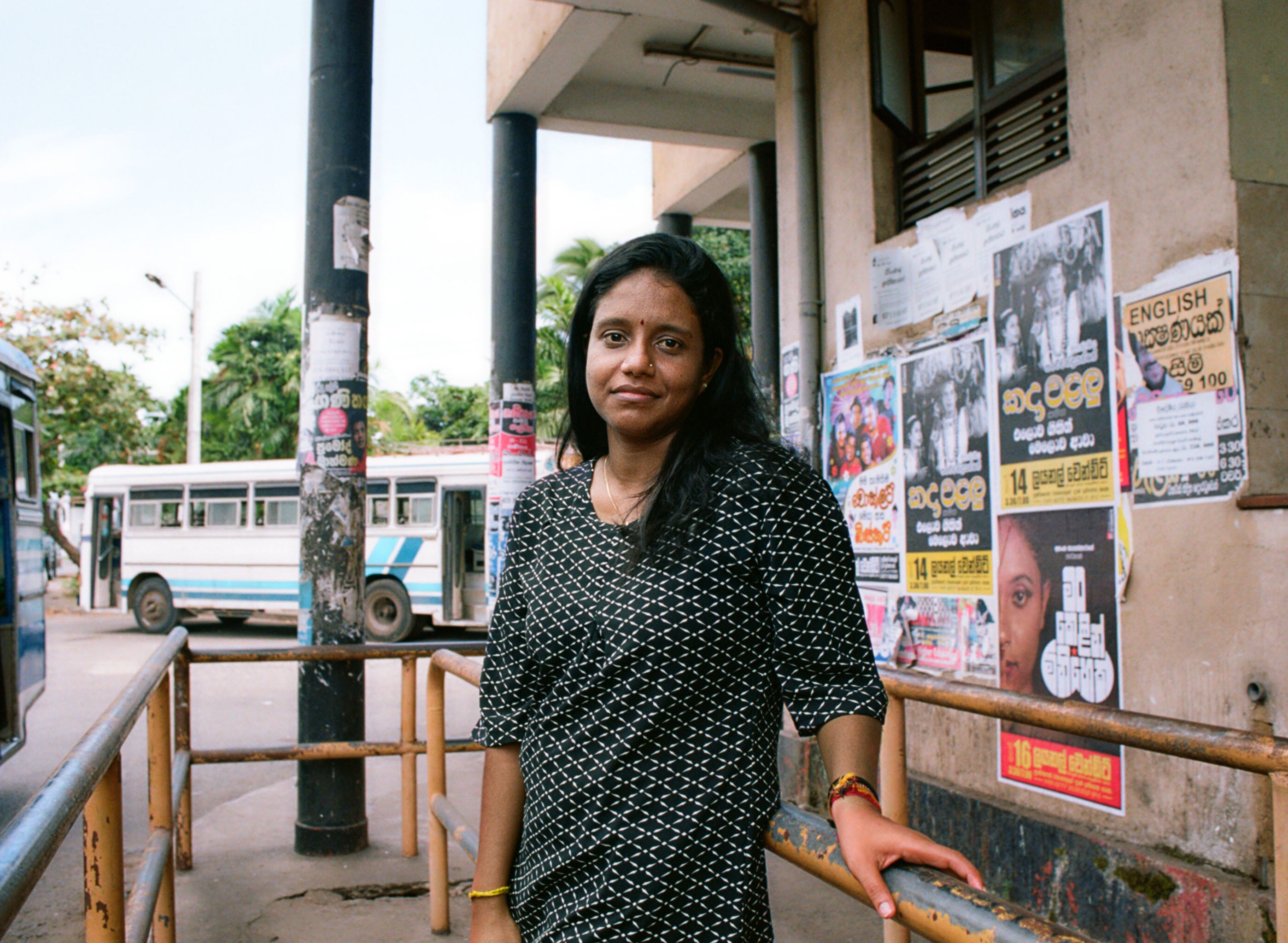 When the bus stopped for a break, I reported this to the conductor. Since it was a nine-hour journey, I asked the conductor to move this man to another seat. The reply I got from the bus conductor was, "This is a public bus. If you want to travel comfortably, use your own transport."



When we travel by bus, especially at night, the only people we can rely on are the bus driver and conductor. But they were unwilling to take any action.



After that, I stopped using public transport at night. The conductor didn't do his duty that day. He should know that he is responsible for the safety of his passengers.
We are reluctant to speak up in fear of being judged by society. But by being silent we are encouraging harassment. I think we should speak up about these problems. Our voices should be heard. Only then will it be possible to take action against sexual harassment.
Photos © Eliza Hatch/Cheer Up Luv for UNFPA and Videos © Studio Zoo