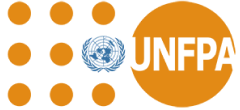 Despite the extraordinary challenges posed by the COVID-19 pandemic, UNFPA and its partners delivered humanitarian aid to millions of women and young people in more than 60 countries in 2021.
More than 29 million women of reproductive age received sexual and reproductive health services, including contraceptives, supplies for safe deliveries and personal protective equipment. Approximately 2 million survivors of gender-based violence accessed services through 12,000 safe spaces supported by UNFPA. Innovation and new ways of working during the pandemic helped us reach over 75 million people, both remotely and in person, with information about sexual and reproductive health and gender-based violence.
UNFPA works with communities and national and local organizations before, during and after a crisis to prepare for and mitigate the impact of disasters, provide emergency aid, and support recovery efforts after the crisis has passed. We prioritize investment in women-led organizations, as they understand their communities' needs and are the ones providing front-line support to women and girls.
29 million
Women of reproductive age (15–49) reached with SRH services and supplies in 42 countries
4.3 million
Adolescents and young people (10–24) reached with tailored SRH services in 33 countries
1.5 million
UNFPA-assisted safe deliveries in 29 countries
6 million
People reached specifically with family planning services in 39 countries
2 million
People, including health workers, reached with personal protective equipment in 29 countries
2,200
Mobile clinics supported by UNFPA in 29 countries
2,400
Health facilities that provide Emergency Obstetric Care in 35 countries
44,000
Health facility personnel and youth peers trained on SRH, including the Minimum Initial Service Package, in 34 countries
2.4 million
People reached with GBV services (prevention, risk mitigation and response services) in 39 countries
12,000
Safe spaces for women and young people supported by UNFPA in 38 countries
1,000
Health facilities that provide specialized GBV services (including clinical management of rape) supported in 38 countries
500,000
Dignity kits distributed in 41 countries
35,000
Health personnel and youth facilitators trained on GBV, in areas such as clinical management of rape, in 35 countries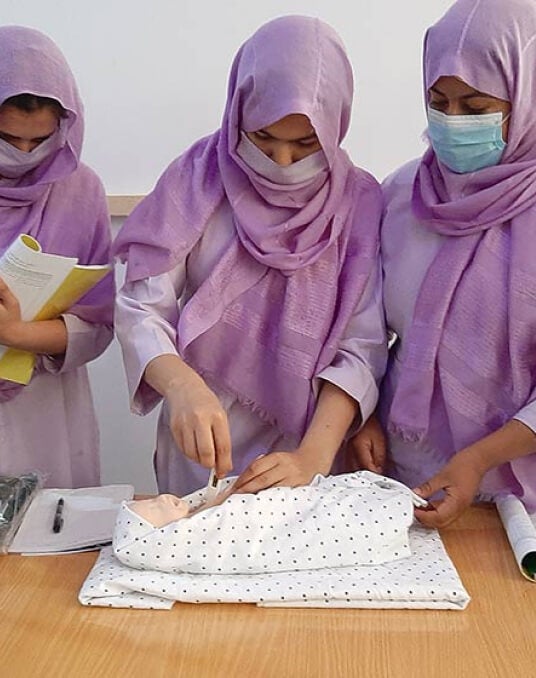 Firsthand Accounts
"Neither threats of COVID-19 nor conflict will stop me from completing my education. I wish to be a successful midwife and serve women and children in my community."
- Farida, Afghanistan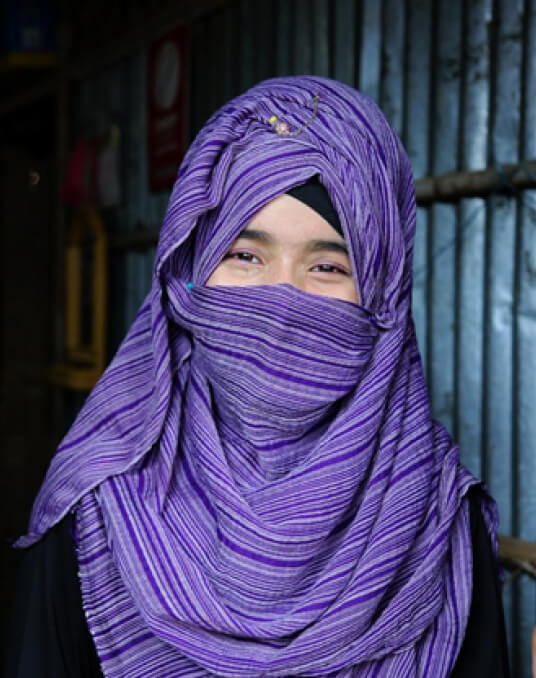 Firsthand Accounts
"I learned the dos and don'ts of menstruation. The information on healthy foods that are good for our body during this period was completely new to me. I actually played the session for my mother, as she never had the opportunity to learn about these things when she was young. I have also shared what I have learned with my neighbors and friends, so even they are benefiting from them."
- Maimuna, Cox's Bazar, Bangladesh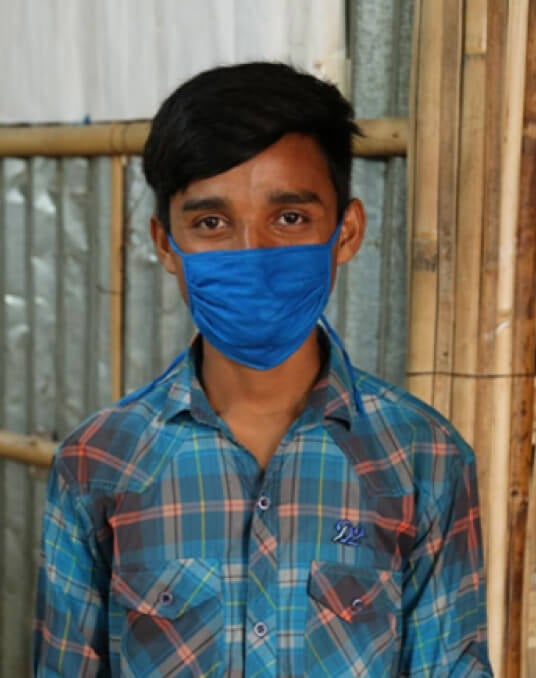 Firsthand Accounts
"The radio sessions give me an opportunity to learn necessary life-skills and about issues such as gender identity, conflict resolution, gender based violence, COVID19 and so on. Like me, many of my peers were unaware of such important issues, as they did not have the opportunity to go to school and learn about them. That's why I try to share everything I have learned with my friends and neighbors."
- Arofullah, Cox's Bazar, Bangladesh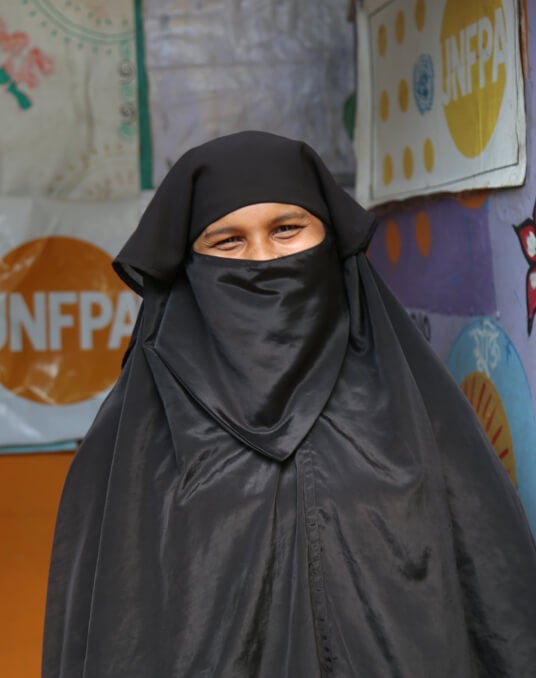 Firsthand Accounts
"I realized that information is power and I started looking for opportunities to develop myself, as well as for ways to contribute to the collective betterment of my community. Through my efforts to help other women and girls in the camps, I have gained the respect of my community, family members and husband. At first, no one listened to me. However, gradually, they started to embrace me as they understood that information gives them choices and opportunities."
- Hamida, Cox's Bazar, Bangladesh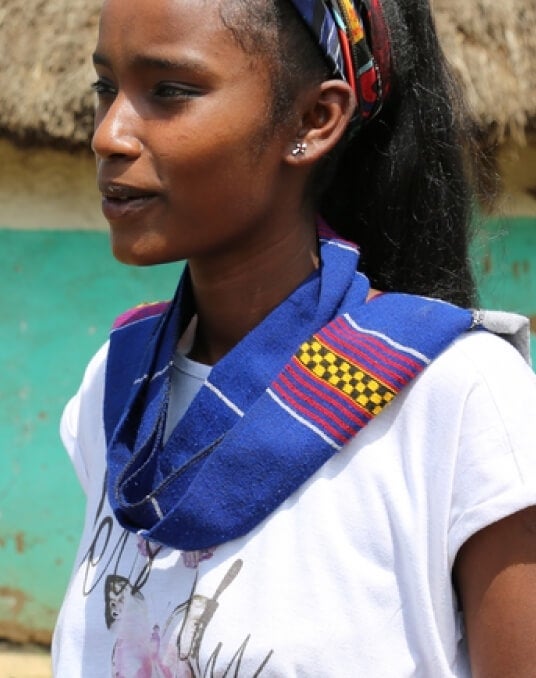 Firsthand Accounts
"We freely discuss issues of sexual and reproductive health, HIV, sexually transmitted infections and gender-based violence."
- Tesfayesh, Ethiopia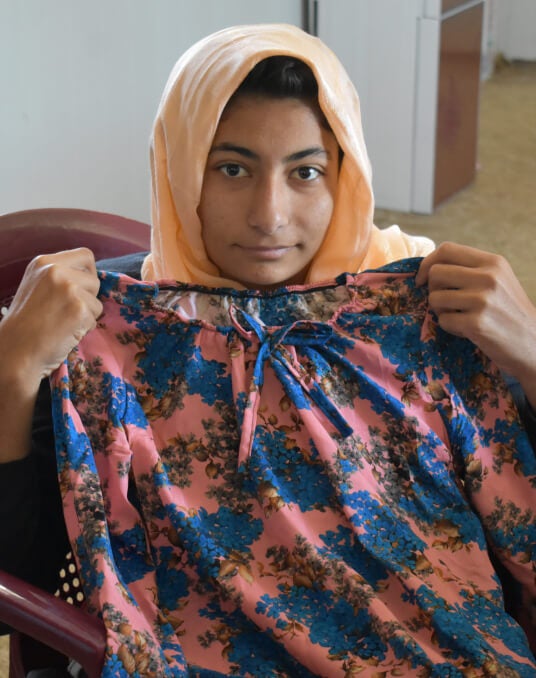 Firsthand Accounts
"My disability is not a burden. In fact, it is a source of strength. My call to the world, especially people with special needs, is to resist and never give up under any circumstances."
- Rohzin, Iraq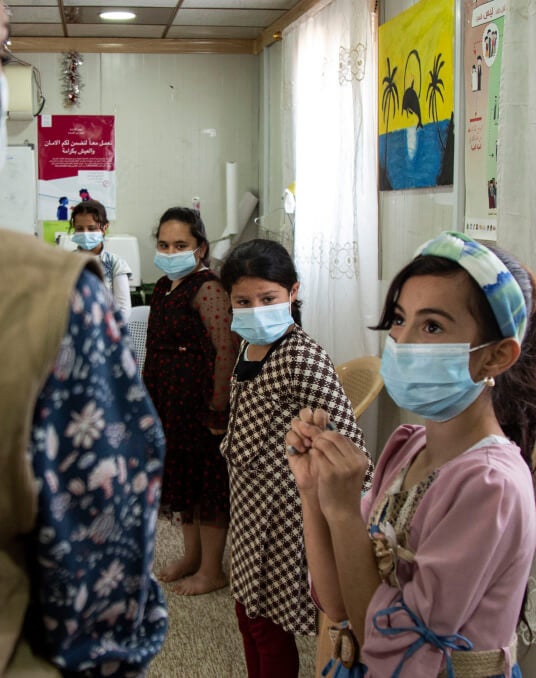 Firsthand Accounts
"I attend the adolescent girls' session at this centre on a regular basis. Today's session focused on harassment. The social workers taught us about the wrong place to be touched. If someone touches us and makes us feel uncomfortable, we should immediately tell someone we trust."
- Noor, Iraq
Firsthand Accounts
"I was told that there is a centre that provides services for persons with disabilities.I was very happy to hear that there was a place where I could get support. The most difficult thing for me was to make a living on my own. In the service unit, they told me that I could produce handmade things at home. Now, I make a living by making home accessory handicrafts."
- Ryman, Türkiye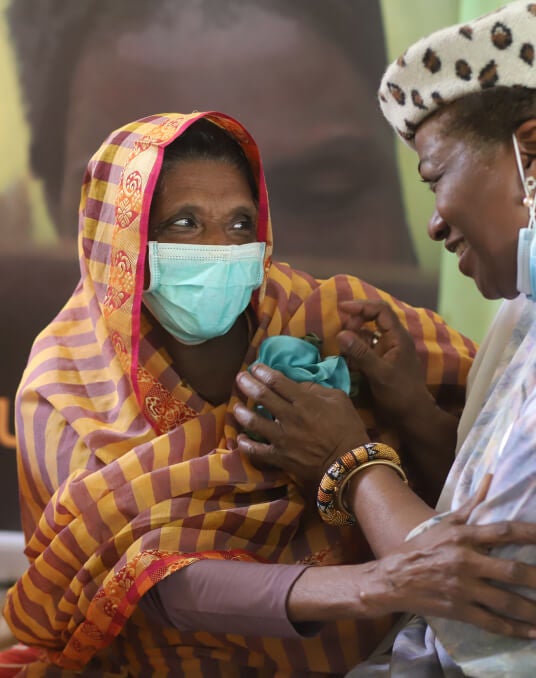 Firsthand Accounts
"When we hear that a family intends to cut their daughters, we pack our coffee cups and go talk to them."
- Mama Igbal, Sudan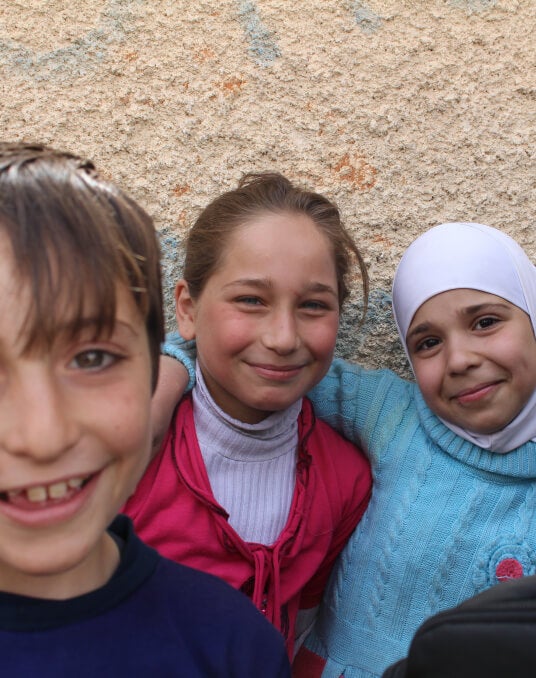 Firsthand Accounts
"I dream of becoming a lawyer defending the rights of girls in my country."
- Zahraa, Syria
Firsthand Accounts
"The war has made life very difficult. We have been displaced two times now. I have suffered eight miscarriages. The last one was while carrying water in our camp. I am pregnant again, and for the first time I am receiving medical care during my pregnancy from a mobile team. I am hopeful I will carry my pregnancy to term and have a healthy baby."
- Displaced pregnant woman, Yemen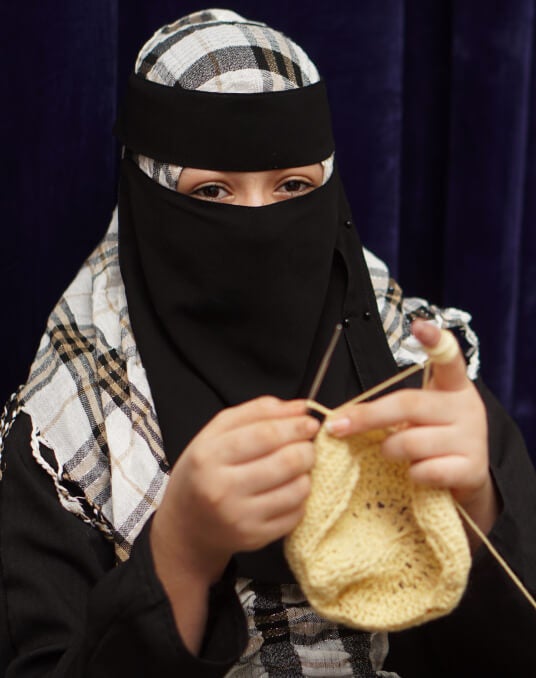 Firsthand Accounts
"A while ago I was completely lost; war and poverty destroyed the most beautiful things in our lives, even my family. After joining the safe space, I was able to gain livelihood skills in making handicrafts. Now I have a small workshop through which I sell handicrafts. I am currently preparing the next winter supplies to sell in the market."
- Enas, Yemen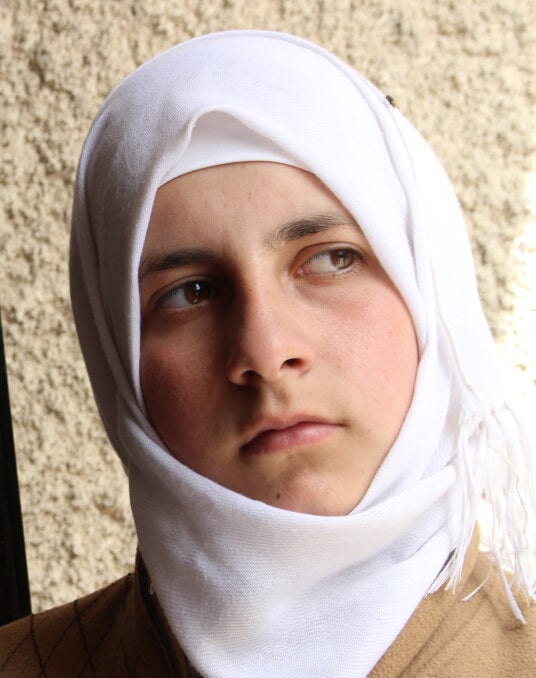 Firsthand Accounts
"I encourage all girls living in this shelter to do their best and never give in to their circumstances until they fulfill their dreams. Psychosocial support sessions provided me with courage and safety to pass the exam and cleared my mind from my concerns in such difficult living conditions."
- Siham, Syria
Funding
2021 Humanitarian Funding
Global funding received
Global funding required
$345 Million
$715 Million
Funding for
Asia and the Pacific
COUNTRY
FUNDING REQUIRED
FUNDING RECEIVED
COVERAGE
Afghanistan
$13,000,000
$6,511,172
Bangladesh
$28,379,000
$23,042,357
Indonesia
$2,000,000
$4,083,841
Iran (Islamic Republic of)
$2,002,211
$4,197,731
Korea, Democratic People's Republic of
$2,000,000
$1,309,700
Lao People's Democratic Republic
$1,550,000
$898,663
Maldives
$321,000
$321,000
Mongolia
$795,895
$795,895
Myanmar
$7,000,000
$2,424,456
Nepal
$3,490,000
$2,488,649
Pacific Sub-Regional Office
$771,100
$771,100
Pakistan
$5,800,000
$3,144,968
Papua New Guinea
$1,828,980
$2,208,205
Philippines
$13,000,000
$1,472,337
Sri Lanka
$992,108
$168,547
Timor-Leste, Democratic Republic of
$289,014
$540,095
Viet Nam
$6,000,000
$5,827,820
Funding for
East and Southern Africa
COUNTRY
FUNDING REQUIRED
FUNDING RECEIVED
COVERAGE
Angola
$9,598,722
$701,960
Burundi
$1,500,000
$742,793
Comoros
$1,161,724
$1,161,724
Congo, Democratic Republic of the
$67,200,000
$11,023,415
Ethiopia
$16,000,000
$10,612,673
Kenya
$6,159,500
$568,539
Madagascar
$4,215,000
$2,117,498
Mozambique
$12,000,000
$5,693,269
Rwanda
$1,628,500
$529,176
South Sudan
$12,375,000
$3,951,285
Tanzania, United Republic of
$600,000
$1,050,021
Uganda
$13,794,891
$5,641,579
Zambia
$2,000,000
$25,874
Zimbabwe
$12,200,803
$2,650,721
Funding for
Eastern Europe and Central Asia
COUNTRY
FUNDING REQUIRED
FUNDING RECEIVED
COVERAGE
Bosnia and Herzegovina
$656,300
$602,302
Türkiye
$7,258,858
$11,171,691
Ukraine
$1,367,995
$800,766
Funding for
Latin America and the Caribbean
COUNTRY
FUNDING REQUIRED
FUNDING RECEIVED
COVERAGE
Brazil
$2,674,231
$509,990
Colombia
$12,012,357
$2,947,271
Ecuador
$1,919,858
$197,357
Haiti
$14,681,755
$1,869,718
Mexico
$1,025,500
$145,500
Venezuela (Bolivarian Republic of)
$23,696,623
$4,824,521
Funding for
West and Central Africa
COUNTRY
FUNDING REQUIRED
FUNDING RECEIVED
COVERAGE
Burkina Faso
$17,900,000
$2,413,612
Cameroon, Republic of
$12,500,000
$4,410,460
Central African Republic
$5,000,000
$2,508,702
Chad
$11,427,059
$2,746,435
Congo, Republic of the
$3,150,000
$563,865
Côte D'Ivoire
$192,654
$192,654
Equatorial Guinea
$394,480
$394,480
Ghana
$6,700,000
$315,429
Guinea
$2,568,604
$2,568,604
Liberia
$516,946
$516,946
Mali
$4,000,000
$1,587,751
Mauritania
$1,205,000
$116,526
Niger
$8,925,000
$998,653
Nigeria
$21,800,000
$8,807,732
Sierra Leone
$296,200
$296,200
Funding for
Arab States
COUNTRY
FUNDING REQUIRED
FUNDING RECEIVED
COVERAGE
Egypt
$1,300,000
$789,724
Iraq
$14,000,000
$21,517,955
Jordan
$17,552,000
$17,812,765
Lebanon
$23,000,000
$6,781,787
Libya
$10,374,413
$6,865,708
Palestine
$4,857,200
$8,114,175
Somalia
$17,895,060
$3,043,004
Sudan
$39,500,000
$13,841,738
Syrian Arab Republic**
$63,422,536
$58,363,545
Yemen
$100,000,000
$48,985,427
Tunisia
$180,580
$180,580
UNFPA Humanitarian
Revenue in 2021
Flexible and predictable humanitarian financing underpins UNFPA's ability to prepare for and respond to a growing number of crises worldwide. UNFPA is grateful to all of its partners for their financial contributions in support of the needs of women and girls in humanitarian settings.

Top Donors to UNFPA
Humanitarian Action in 2021*
1. United Nations inter-agency transfers**
2. United States of America
3. European Commission
4. Sweden
5. Japan
6. Norway
7. Australia
8. Denmark
9. Netherlands
10. United Kingdom
11. Republic of Korea
12. Canada
13. Switzerland
14. Finland
15. Italy
* Donor ranking is based on preliminary reporting through 31 October and is subject to change.
** Includes the Central Emergency Funds, Country-Based Pooled Funds, and other inter-organizational funds.
Thanks to our donors,
partners, and
humanitarian workers
Nearly 100 Member States fund UNFPA every year. In doing so, they send a message of hope to women and girls around the world. We are grateful for their support.

We are inspired by the humanitarian workers who, day in and day out, overcome unprecedented hurdles to aid people affected by crises, even in the face of COVID-19.

Scaling up our humanitarian interventions is critical to achieving our three zeros by 2030.

With joined-up efforts and with your support, I believe we will get there.