The Strategic Partnerships Branch within the UN Population Fund is extremely excited to welcome Ms. Mariana Machado as a summer intern. She will be responsible for coordinating the development of the network as well as outreach and communication with TransformU members.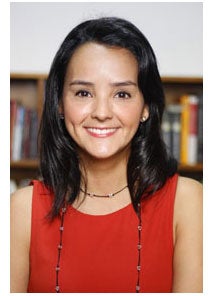 Ms. Machado holds a Bachelor's in Law from the University of Brasilia, Brazil and has a postgraduate diploma in organizational management and innovation from the Brazilian National School of Public Administration (ENAP). She has worked in both the Executive and Judiciary Branches, taken part in the Amnesty Commission, the Department of Legislative Affairs of the Ministry of Justice and in the Federal District's State Court. In the latter organization, aside from working as a law clerk, she served as an alternate supervisor in the Department of Planning and Strategic Management. She is currently a Fulbright grantee, focusing her fellowship year on learning about initiatives that aim to advance gender equality and empower women and girls.
Considering that sexual and reproductive health and rights play important roles in promoting women's empowerment and constitute paths leading to sustainable development, she was delighted with the three transformative results launched by UNFPA in 2018 and wanted to join the effort to fulfill this vision.
She is very interested in creating and fostering innovative ways to promote collaboration and cooperation among different organizations and fields, and to develop new paths to exchange knowledge and training. Thus, she is greatly enthused by the possibility of doing this work by contributing to the expansion of TransformU.