Vietnam: Gender-biased sex selections Explained
23 July 2020
Publisher:
UNFPA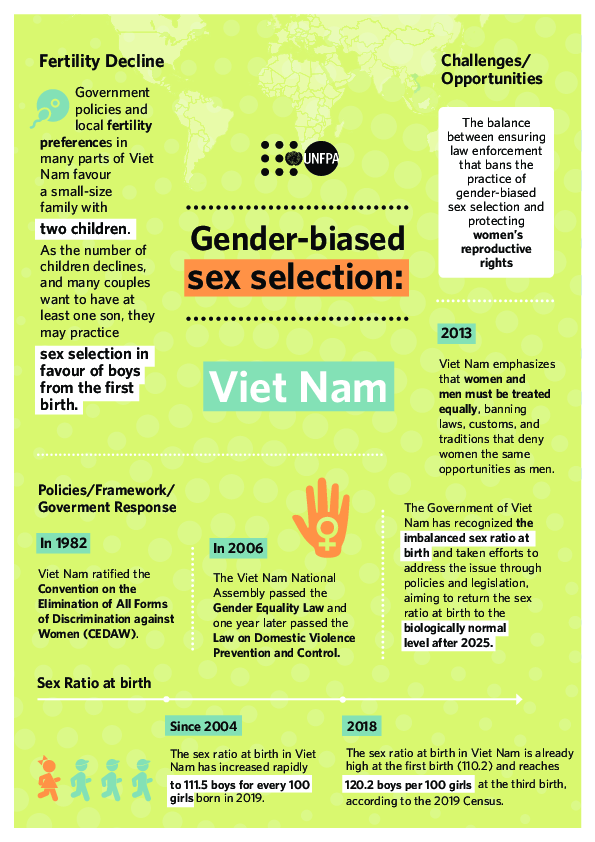 Related content
News
Health experts in Viet Nam are calling for efforts to ensure continuous access to maternal health care amid the growing COVID-19 pandemic.
News
"Must a girl be of lesser value than a boy?" Wen Xiujuan asked, after having two daughters.
News
At the start of April, more than 122,000 people fanned out across Viet Nam, pursuing information about every single person in the country. They are enumerators for the country's housing and population census – one of the largest and most complex peacetime exercises a nation can...
Pages