Vietnam: Gender-biased sex selections Explained
23 July 2020
Publisher:
UNFPA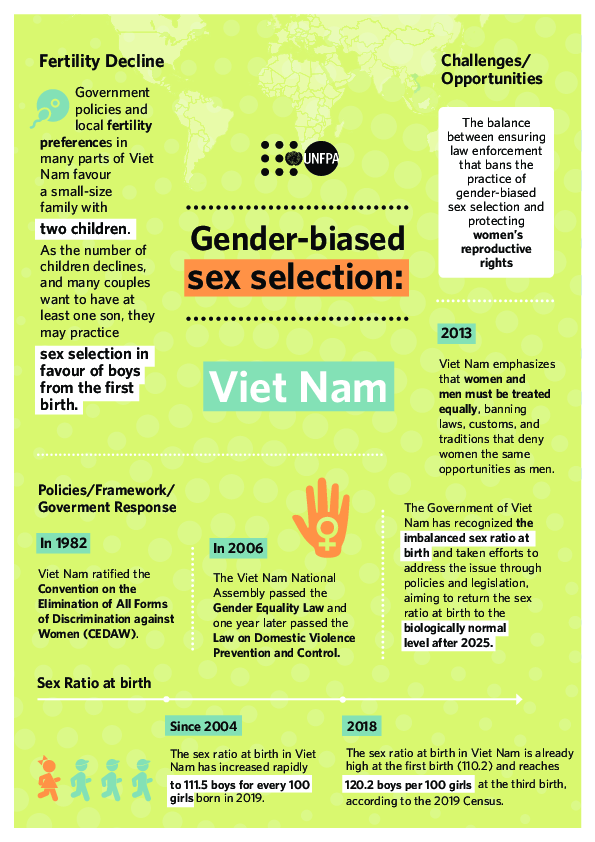 Related content
Resources
These infographics provide a brief on gender-biases sex selection in countries where UNFPA is implementing interventions to address this harmful practice including, Armenia, Azerbaijan, Bangladesh, Georgia, Nepal, and Viet Nam. It covers the latest data, policies and frameworks...
Publications
Every year, millions of girls are subjected to practices that harm them physically and emotionally, with the full knowledge and consent of their families, friends and communities.
News
Health experts in Viet Nam are calling for efforts to ensure continuous access to maternal health care amid the growing COVID-19 pandemic.
Pages