Vietnam: Gender-biased sex selections Explained
23 July 2020
Publisher:
UNFPA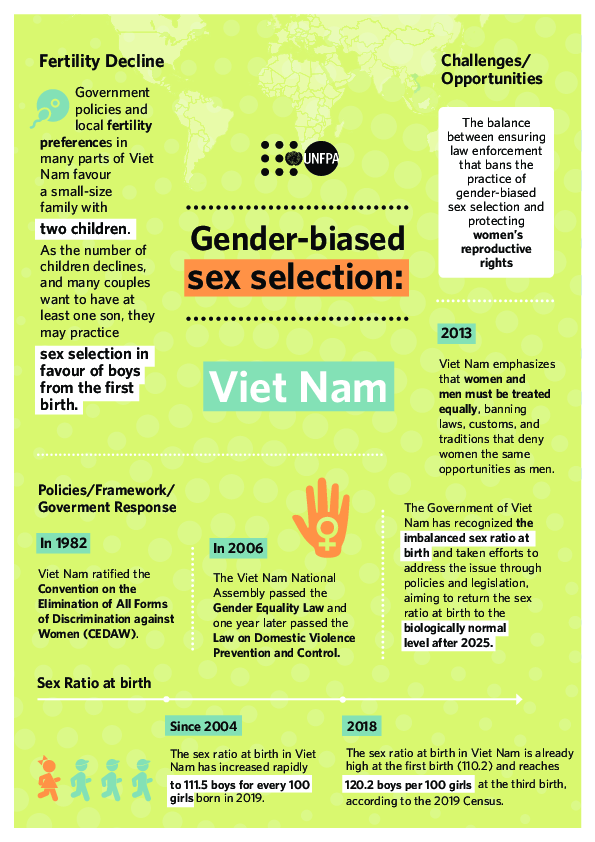 Related content
News
Viet Nam has released the world's first culturally validated follow-up research on violence against women. Progress is slow, the results show.
Resources
Today, around 126 million women are believed to be "missing" around the world – the result of son preference and gender-biased sex selection, a form of discrimination. What does gender-biased sex selection mean? Why and where does it take place?
Resources
These infographics provide a brief on gender-biases sex selection in countries where UNFPA is implementing interventions to address this harmful practice including, Armenia, Azerbaijan, Bangladesh, Georgia, Nepal, and Viet Nam.
Pages