UNFPA's Nepal earthquake response
September 2015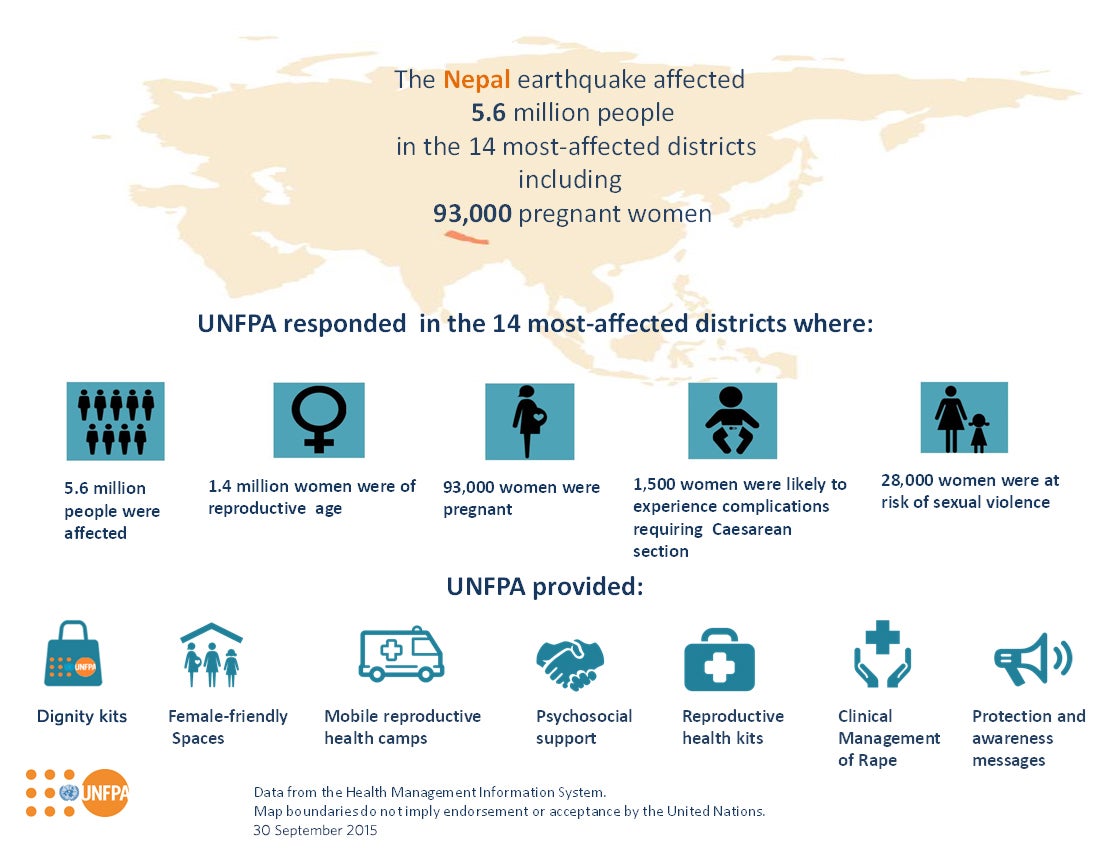 Related content
Resources
In mid-May, UNFPA was forced to suspend support to lifesaving reproductive health services in 140 health facilities; with UNFPA's appeal for $100.5 million towards its humanitarian response receiving only $41.7 million by May.
News
With more than 130 confirmed cases of COVID-19 in Yemen, and dozens of deaths, the country is struggling to keep the full impact of the pandemic at bay, even as funds of life-sustaining health services are running out.
Resources
The COVID-19 pandemic continues to expand in Latin America, following patterns seen in other parts of the world. Brazil, the largest and most populous country in the region, reports the highest number of confirmed cases and fatalities, followed by Peru, Ecuador, Mexico and...
Pages