UNFPA's Nepal earthquake response
September 2015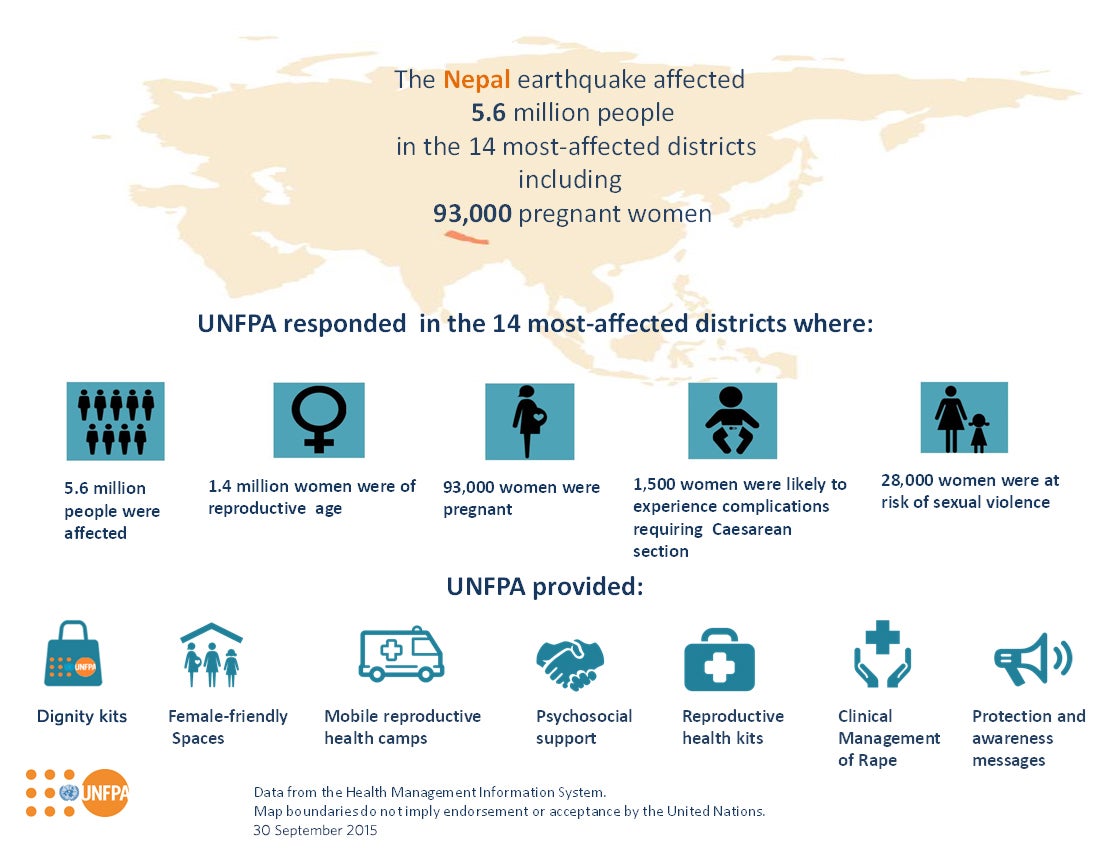 Related content
Resources
The region hosts some of the world's worst humanitarian crises. Prior to the COVID-19 pandemic, more than 62.5 million people were in need of humanitarian assistance, including 15.5 million women of reproductive age of whom an estimated 1.5 million are pregnant. All countries...
Resources
As of 8 May 2020, Syria reported a total of 47 confirmed COVID-19 cases: 15 active, 29 recovered and 3 registered deaths.
Resources
"UNFPA  is  working  in  humanitarian  and  development  contexts  in  Latin  America  and  the  Caribbean  (LAC),  actively participating in the UN system's support to national governments' response to COVID-19, and follows the leadership of the Resident Coordinators'...
Pages