UNFPA's Nepal earthquake response
September 2015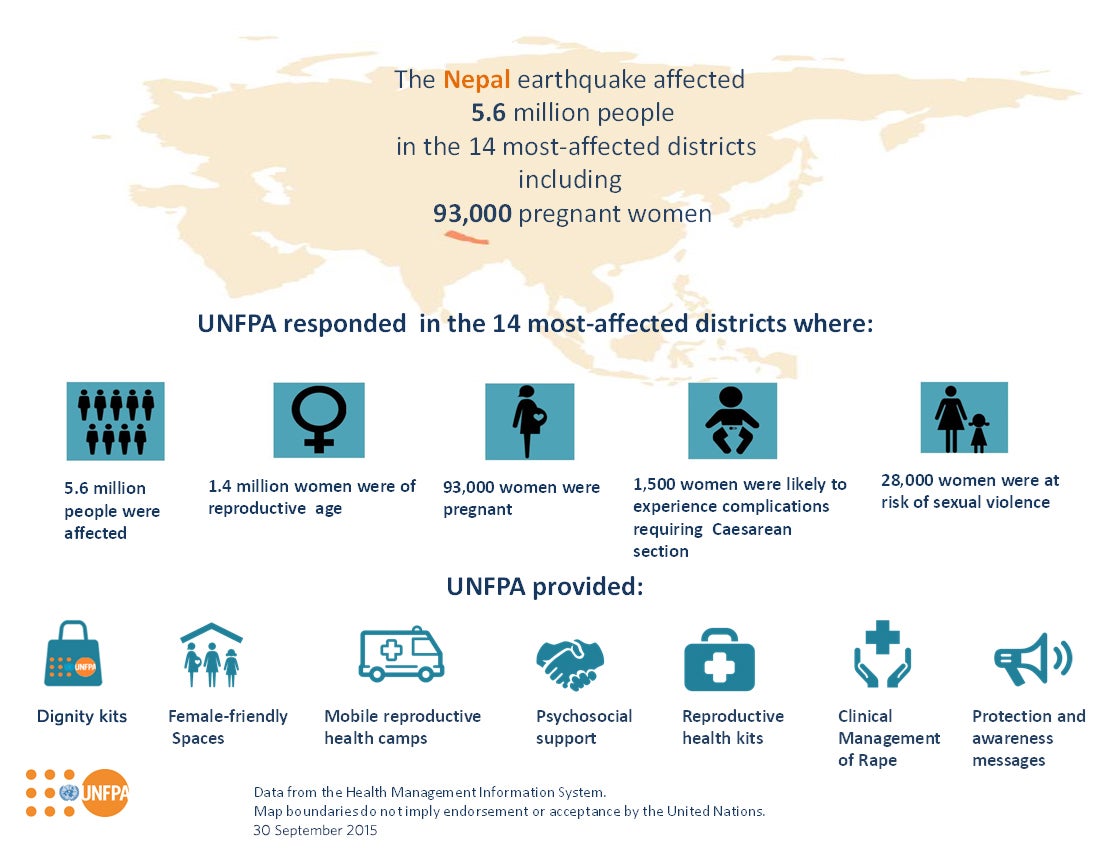 Related content
News
"During my visits, I saw a woman being beaten by her husband during the curfew," a Syrian outreach worker said.
Resources
UNFPA is working with governments and partners to avoid or minimize shortages of contraceptives and life-saving maternal health medicines―all in close coordination.
Resources
In Syria, people affected by humanitarian crises, particularly those displaced and/or living in camps and camp-like settings, are faced with challenges accessing health services that were otherwise available before the COVID-19 outbreak.
Pages