UNFPA's Nepal earthquake response
September 2015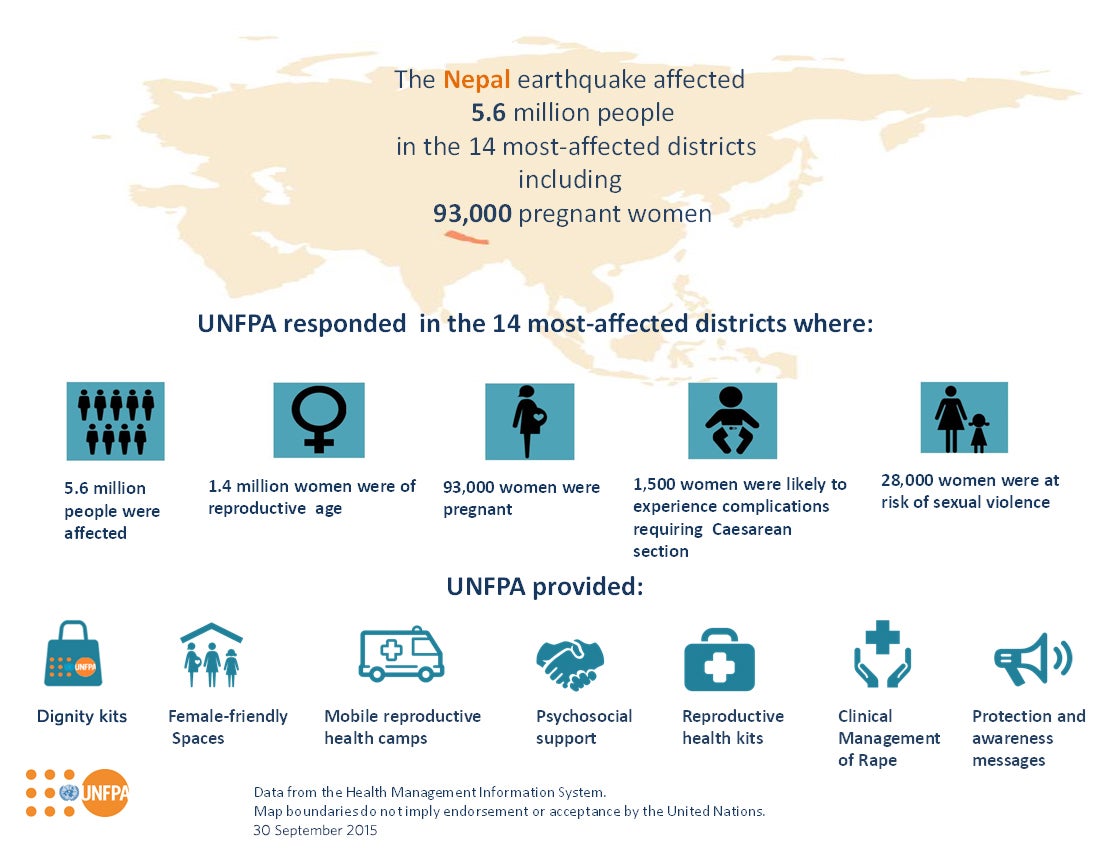 Related content
Resources
On 11 November 2020, Mongolia reported its first case of local transmission of COVID-19. As of 15 November 2020, the country had reported a cumulative number of 428 cases since the beginning of the outbreak in January 2020. The State Emergency Commission (SEC) has identified...
News
Women and girls in Honduras are at high risk in the aftermath of Hurricane Eta.
Resources
As of October 31, 2020, the country has 346 cases of COVID- 19 with 313 treated and recovered, and with 33 patients in the National Center for Communicable Diseases. There are 3,212 people in mandatory quarantine, total number of tests that have been carried out since the...
Pages