UNFPA's Nepal earthquake response
September 2015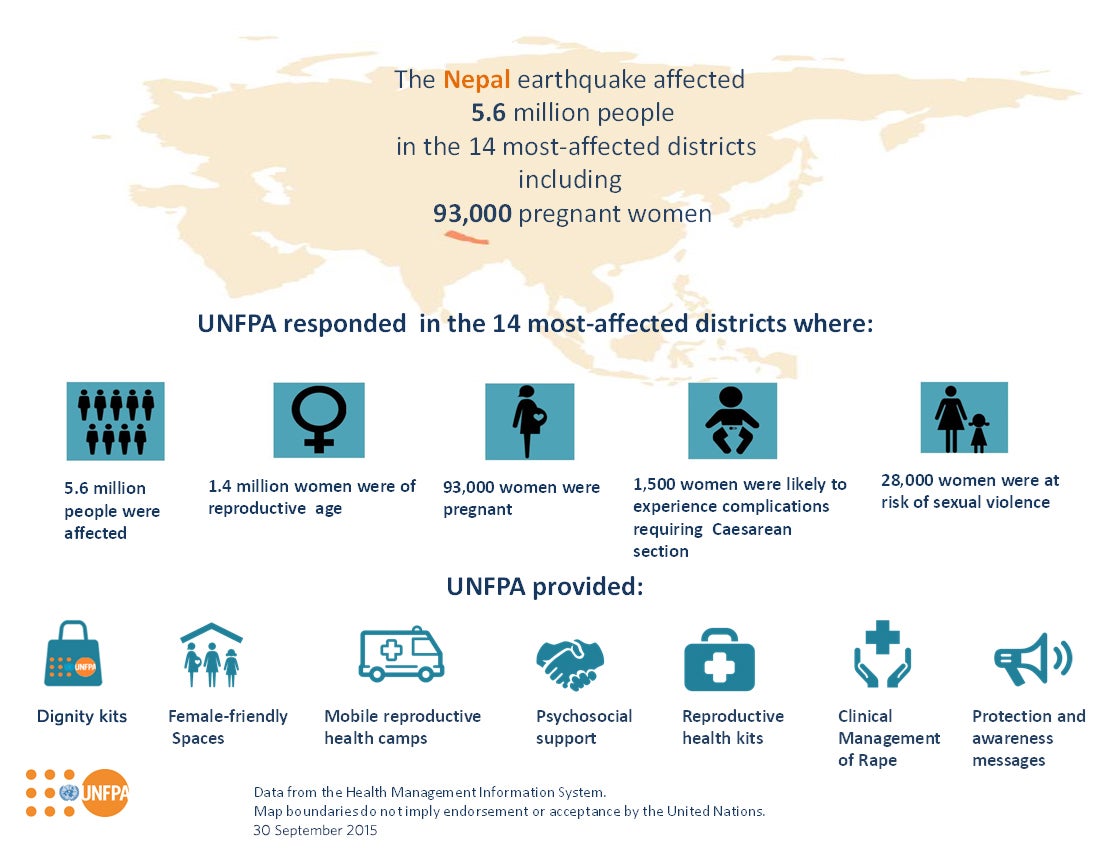 Related content
Resources
The Minimum Initial Service Package (MISP) is a series of crucial actions required to respond to reproductive health needs at the onset of every humanitarian crisis.
Resources
On 11 November 2020, Mongolia reported its first case of local transmission of COVID-19. As of 15 November 2020, the country had reported a cumulative number of 428 cases since the beginning of the outbreak in January 2020. The State Emergency Commission (SEC) has identified...
News
Women and girls in Honduras are at high risk in the aftermath of Hurricane Eta.
Pages