UNFPA's Nepal earthquake response
September 2015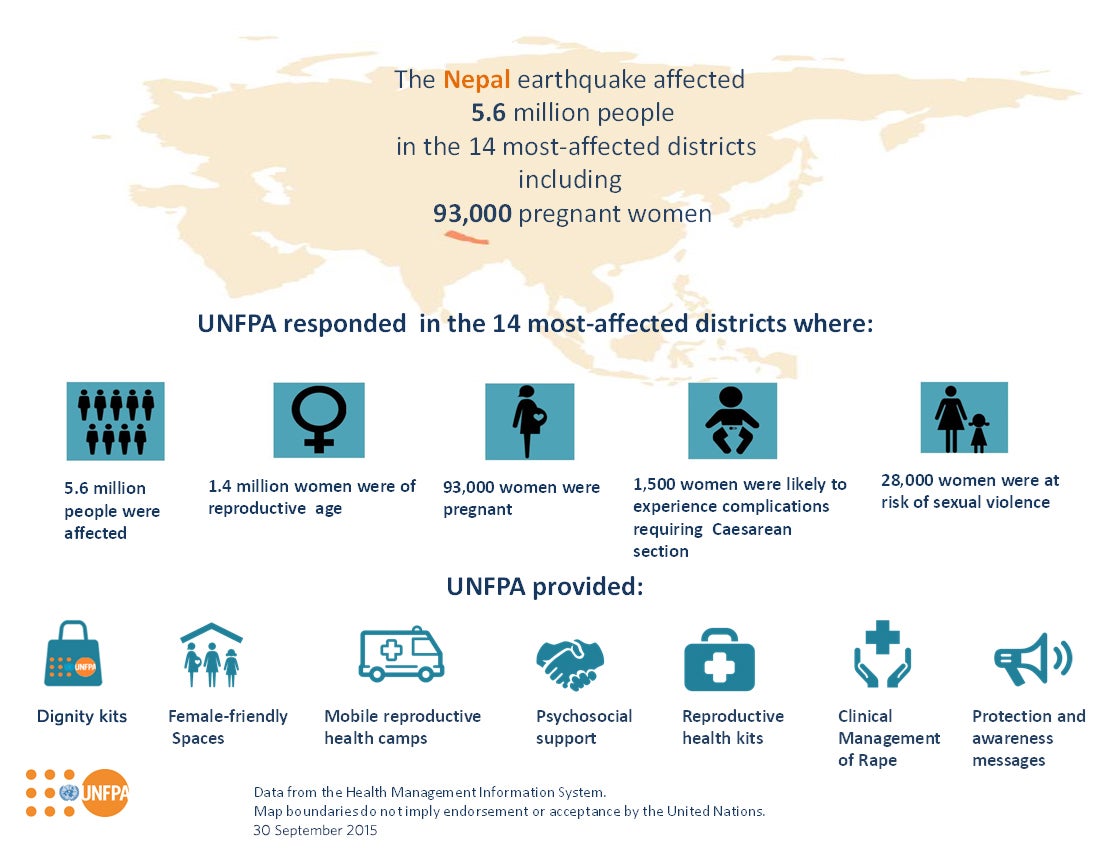 Related content
Resources
Regional Highlights All countries have confirmed cases with an upward trajectory of new cases. Most countries have lifted restrictions but there are concerns about the limited capacity of health care facilities, even in advanced countries like South Africa. Limited testing...
Resources
Regional Highlights The  coronavirus  disease  (COVID-19)  pandemic has arrived in Latin America and the Caribbean in a context of low growth and, above all, of marked inequality  and  vulnerability,  with  growing  poverty and    extreme    poverty,    weakening    of    ...
Resources
Regional Highlights After three months since the start of the pandemic, the West and Central Africa region has surpassed 50,000 confirmed cases of COVID-19. There have been  more  than  1,000  deaths,  a  mortality  rate  of 2.3  per  cent. Three  of  every  five  patients  ...
Pages