UNFPA's Nepal earthquake response
September 2015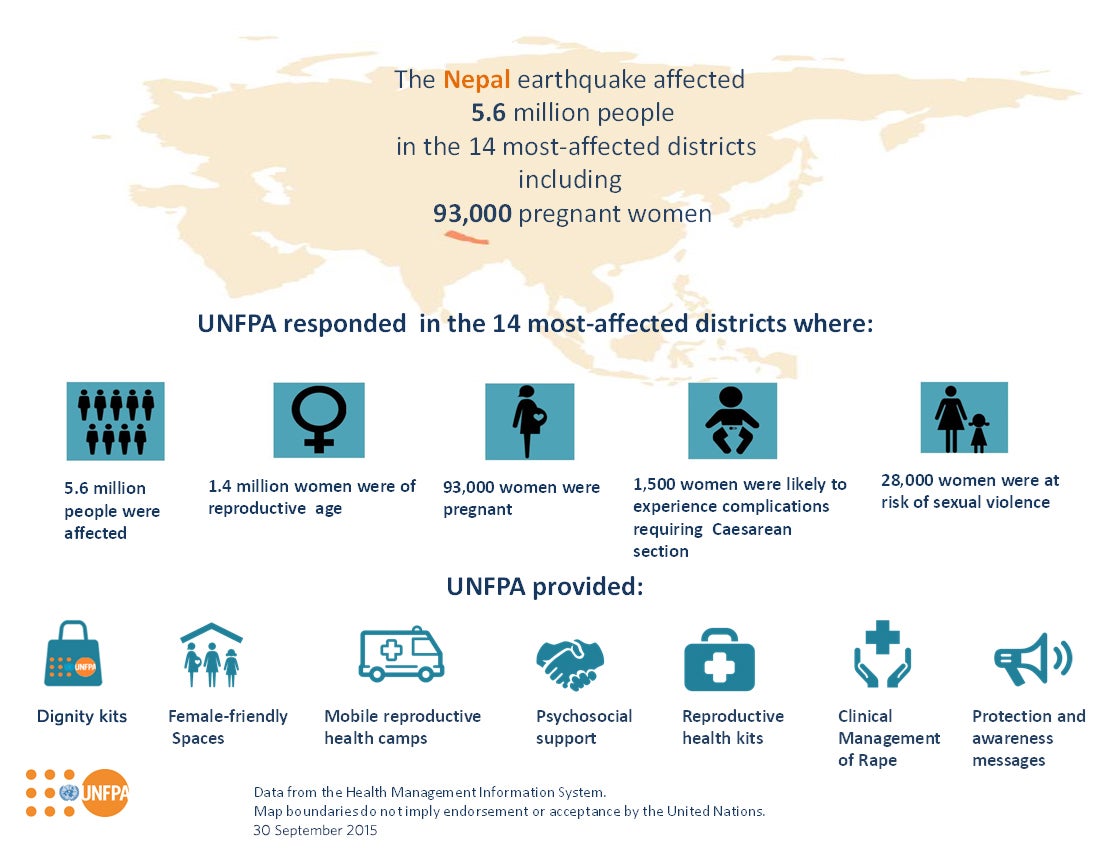 Related content
Resources
Within the Syria crisis region, which spans the Whole of Syria, Turkey, Lebanon, Jordan, Iraq and Egypt, there have been a total of 124,553,69 confirmed cases of COVID-19 as of November 30, 2020. The highest number of confirmed cases came from Turkey (1,431,648), followed by...
Resources
Regional Highlights The COVID-19 pandemic has hit Latin America and the Caribbean at a time of  low growth, marked inequality and vulnerability, growing poverty, weakening of social cohesion and increasing expressions of social discontent.  Cases of COVID-19 continue to...
Resources
Regional Highlights The region has registered about 1.3 million COVID-19 cases, with over 31,000 deaths reported.  Despite a general reduction in new infections in the past three months, a surge is evident in various countries including in South Africa, Ethiopia, Kenya and...
Pages