UNFPA's Nepal earthquake response
September 2015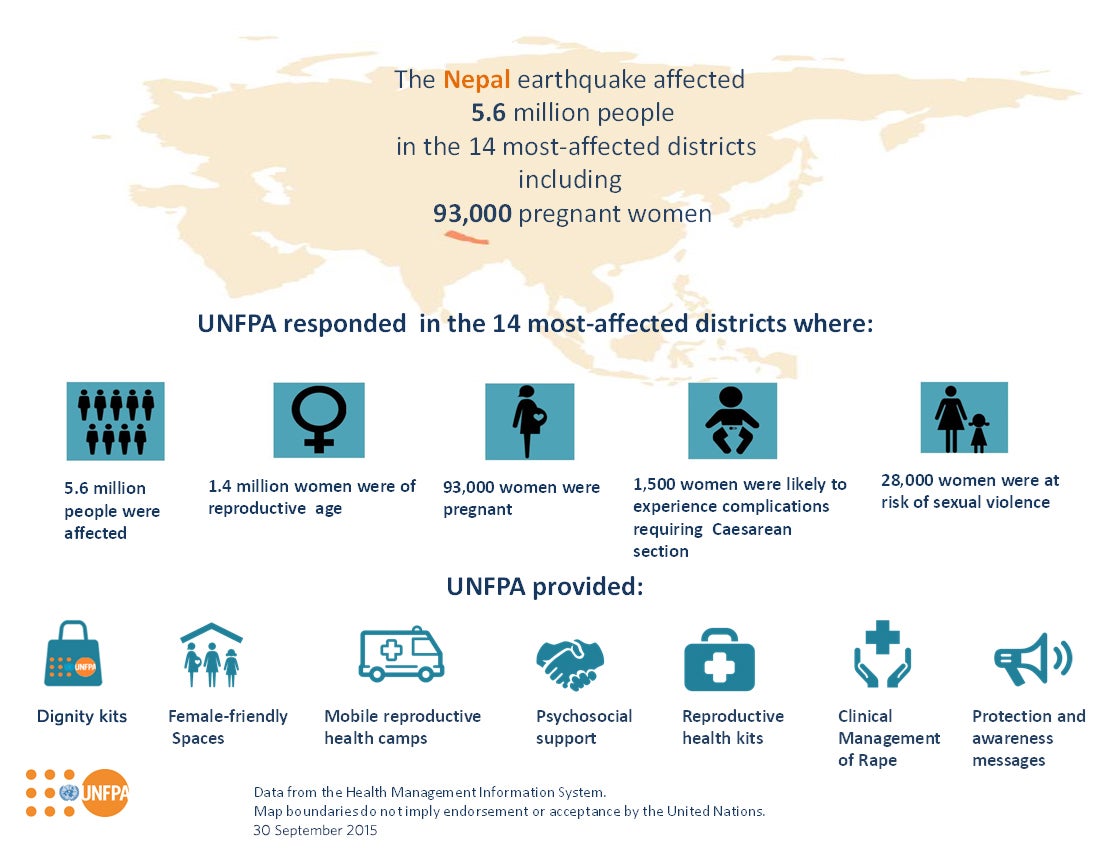 Related content
Resources
Regional Highlights All countries in Eastern Europe and Central Asia, except Turkmenistan, have officially reported COVID-19 cases, with more than 4 million confirmed cases, out of which 55 per cent were recorded in Turkey and Ukraine. Armenia and Georgia are now the most...
Resources
Within the Syria crisis region, which spans the Whole of Syria, Turkey, Lebanon, Jordan, Iraq and Egypt, there have been a total of 124,553,69 confirmed cases of COVID-19 as of November 30, 2020. The highest number of confirmed cases came from Turkey (1,431,648), followed by...
Resources
Regional Highlights The COVID-19 pandemic has hit Latin America and the Caribbean at a time of  low growth, marked inequality and vulnerability, growing poverty, weakening of social cohesion and increasing expressions of social discontent.  Cases of COVID-19 continue to...
Pages