UNFPA's Nepal earthquake response
September 2015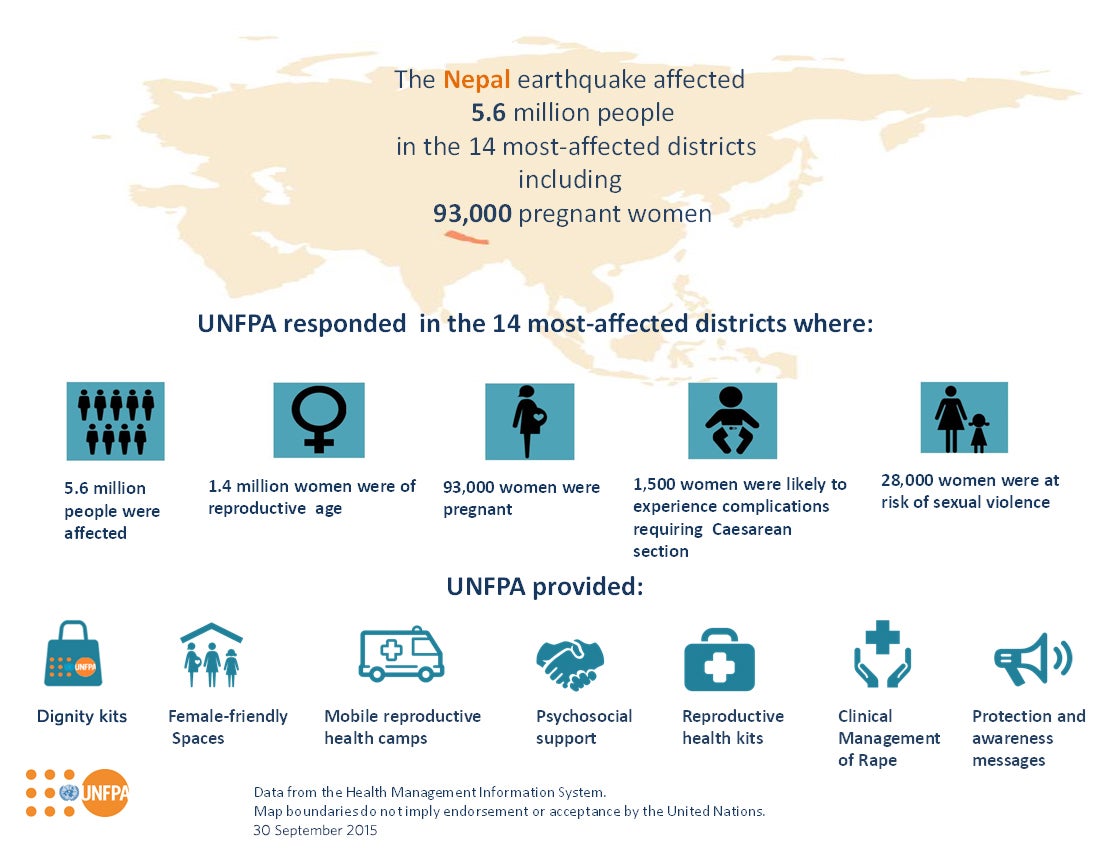 Related content
Resources
Regional Highlights All countries in Eastern Europe and Central Asia, except Turkmenistan, have officially reported COVID-19 cases. Armenia, Moldova and North Macedonia are now the most affected countries in the region relative to their population size. Turkey is the most...
Resources
Regional Highlights West and Central Africa region records a steady decrease of cases over the last two weeks. The total number of COVID-19 cases has reached over 294,000 in all 23 countries in the region. By 22 December,  4,177 deaths had been recorded. The five countries...
Resources
Since 15 November, the State Emergency Commission (SEC) has identified a total of eight clusters of COVID-19 transmission: two in Ulaanbaatar City and one in Selenge, Darkhan-Uul, Gobisumber, Orkhon, Dornogobi and Arkhangai provinces respectively. The clusters are linked...
Pages