UNFPA's Nepal earthquake response
September 2015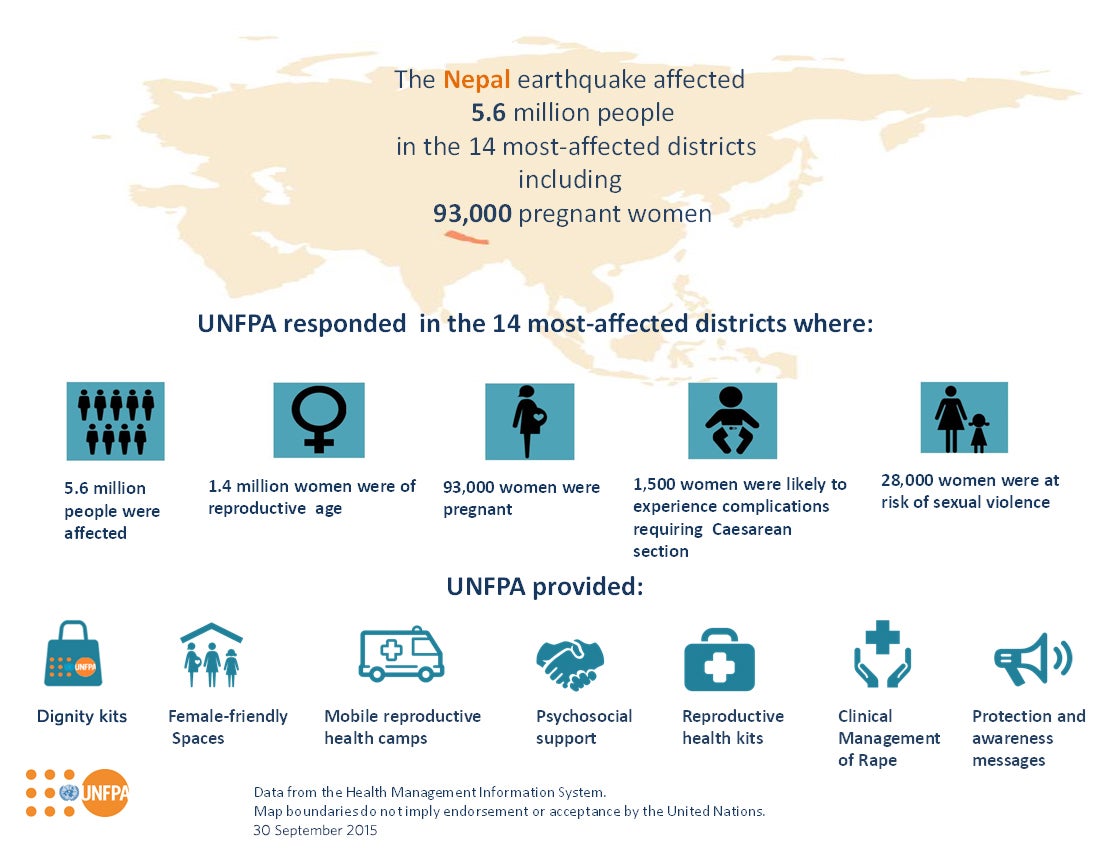 Related content
Resources
Regional Highlights The West and Central Africa region is not experiencing a second wave of COVID-19 as seen on other continents. The WCA region has recorded a steady decrease of cases over the last two weeks. The total number of COVID-19 cases has reached over 247,429 in the...
Resources
As of October 31, 2020, the country has 346 cases of COVID- 19 with 313 treated and recovered, and with 33 patients in the National Center for Communicable Diseases. There are 3,212 people in mandatory quarantine, total number of tests that have been carried out since the...
News
"Standing in the dark was a person asking for my help – a baby was being born," Shirin said. It was the start of the greatest challenge she had ever faced as a midwife.
Pages