UNFPA's Nepal earthquake response
September 2015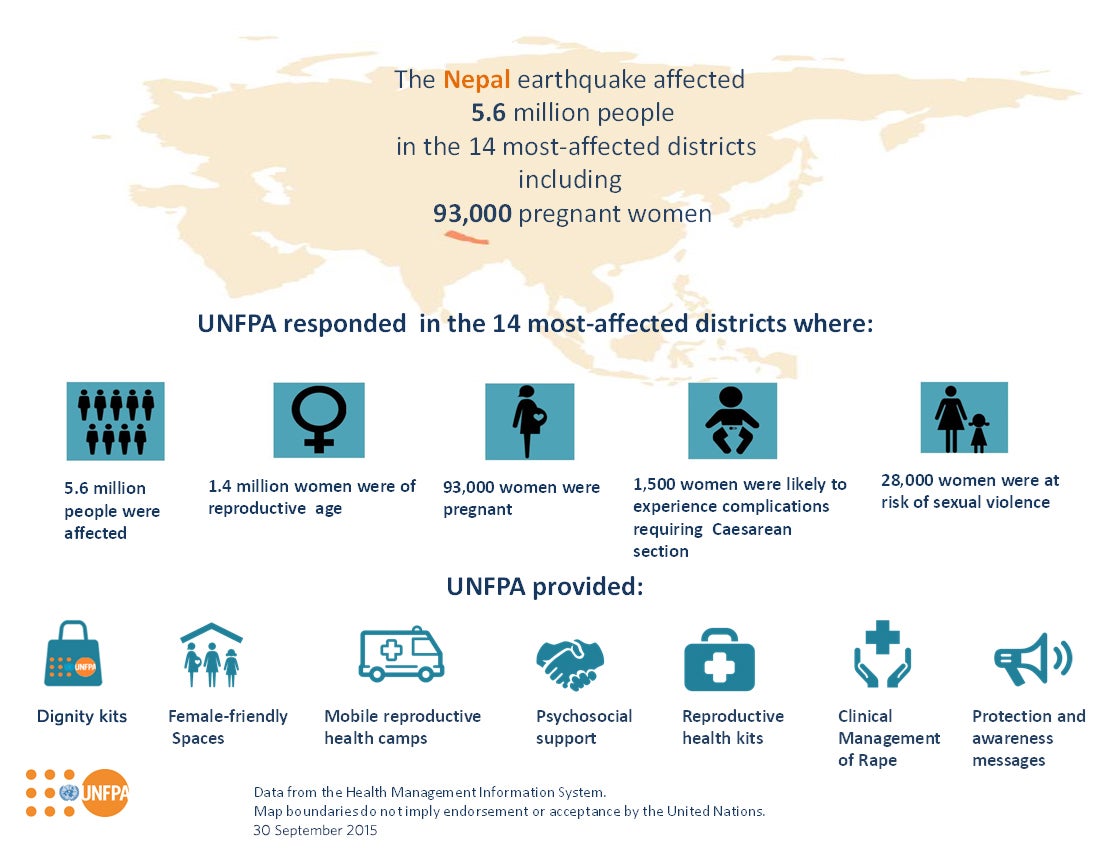 Related content
News
BOUAKE, Côte d'Ivoire — Eighteen-year-old Beatrice Kouado is bent over her paper pattern in concentration, painstakingly guiding the yellow thread back and forth in regular, even stitches as she learns the art of tailoring.
News
SAFEBAGAR, Accham District, Nepal —"May you live 100 years! You have given me my life back," a beaming Guma Badela told the doctor and nurse examining her.
News
MARGIBI, Liberia — Eyea Mulbah was only 14 years old when the rebels attacked her village, forcing her and her family to flee.
Pages