UNFPA's Nepal earthquake response
September 2015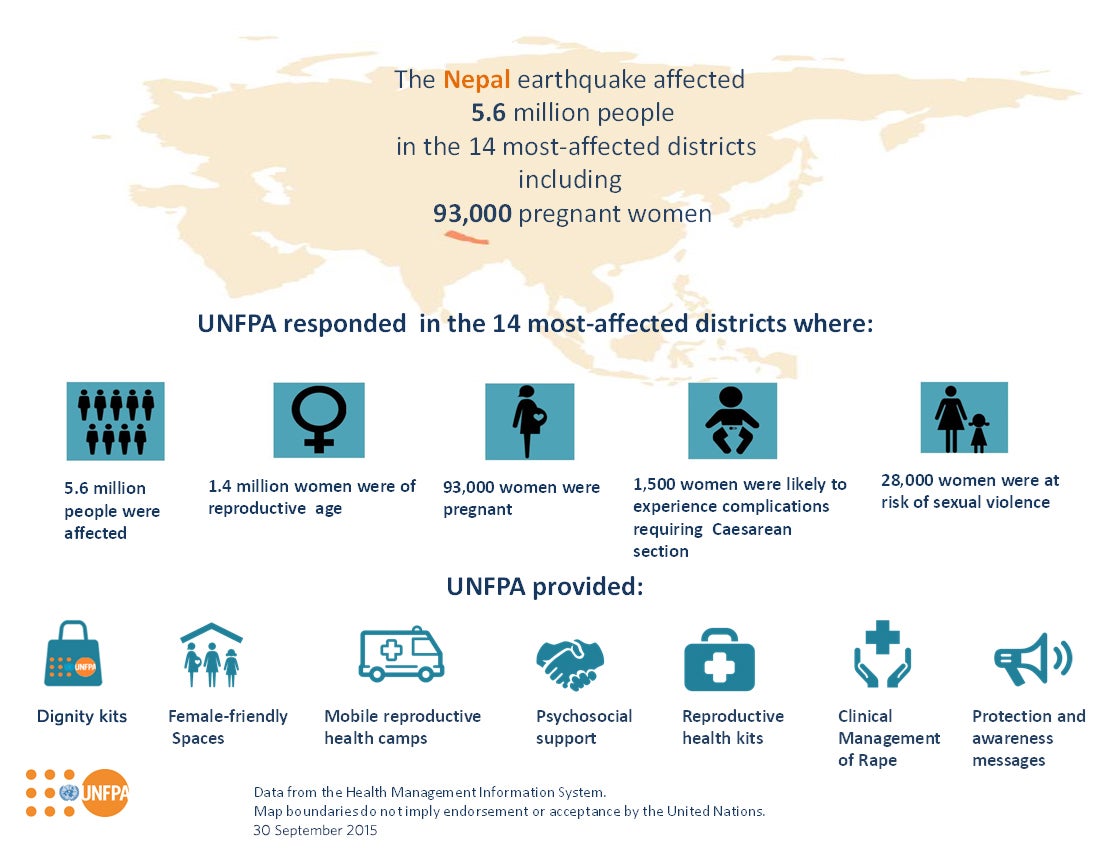 Related content
News
PORT-AU-PRINCE  --- Lafleur Clermite and her husband, Wilkison Meda, along with their four children, sought refuge among the crowds on the plaza after their house was destroyed in the disaster. Lafleur was nearly nine months pregnant with her fifth child when the powerful quake...
News
PORT-AU-PRINCE—Six days after the devastating earthquake that hit Haiti, hospitals in the capital, Port-au-Prince, are flooded with victims, many of them with crushed limbs or fractured bones. But another kind of emergency, perhaps less visible but equally deadly, can occur when...
News
PORT-AU-PRINCE—Dientola Astrel, a pregnant 29-year-old woman, says she was out walking when the devastating earthquake hit Haiti.
Pages