UNFPA's Nepal earthquake response
September 2015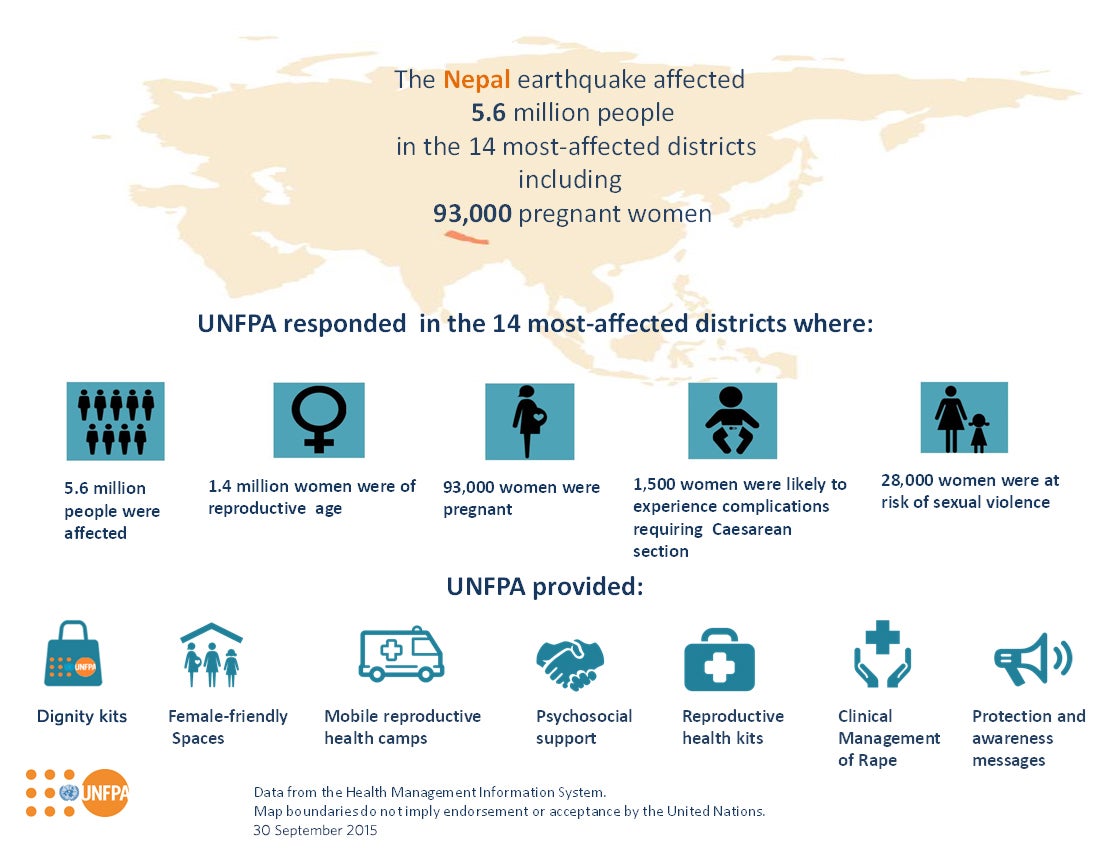 Related content
Video
On the ground in Haiti, working to save the lives of mothers during childbirth. This video was original aired on NOW on Public Television, January, 2010.
News
PORT-AU-PRINCE — Every day for the past week, Emanuel Eliacin has led an operation that seems like Mission Impossible: Select a thousand 11- to 16-year-olds from camps for the displaced population, put them on 20 buses, and drive them to a day camp. Let them run around, play...
News
PORT-AU-PRINCE—Older people and female heads of household are the two most vulnerable groups affected by the 12 January earthquake in Haiti.
Pages