UNFPA's Nepal earthquake response
September 2015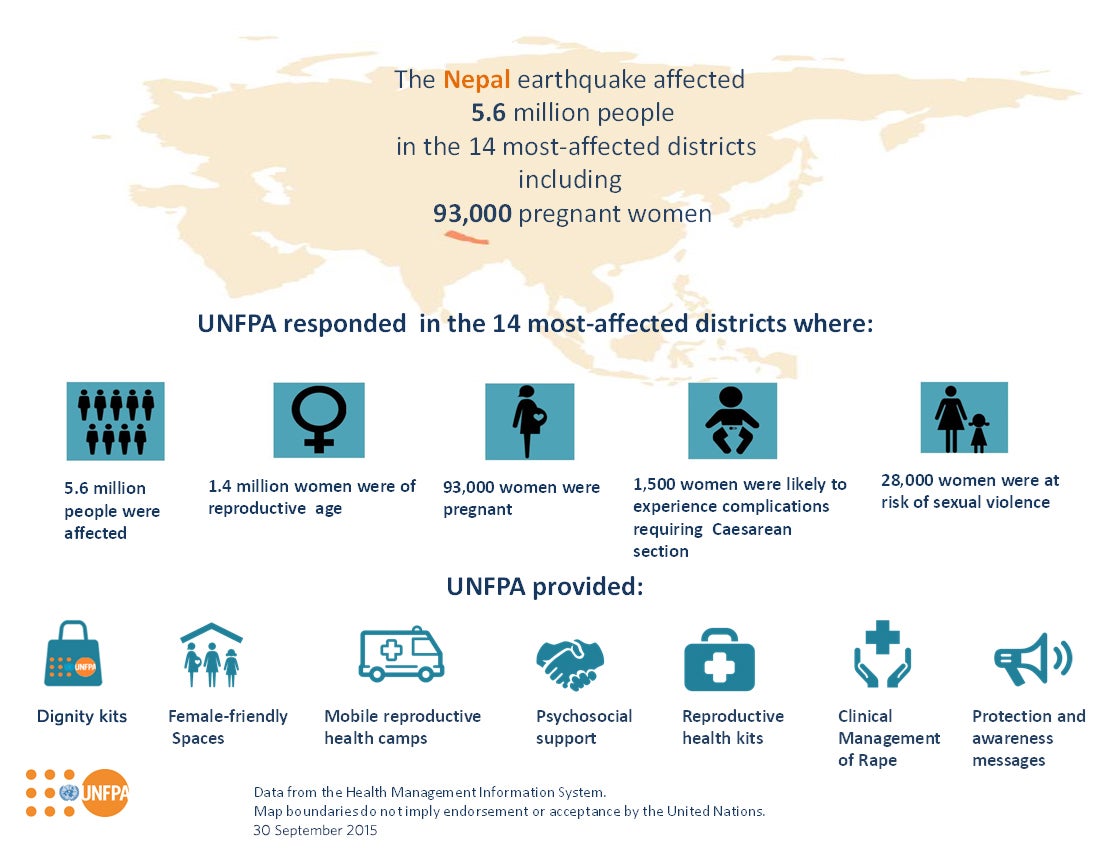 Related content
News
PORT-AU-PRINCE — Every day for the past week, Emanuel Eliacin has led an operation that seems like Mission Impossible: Select a thousand 11- to 16-year-olds from camps for the displaced population, put them on 20 buses, and drive them to a day camp.
News
PORT-AU-PRINCE—Older people and female heads of household are the two most vulnerable groups affected by the 12 January earthquake in Haiti.
News
PORT-AU-PRINCE — Women continue to give birth amid the chaos and devastation left by the massive earthquake that hit Haiti on 12 January.
Pages