UNFPA's Nepal earthquake response
September 2015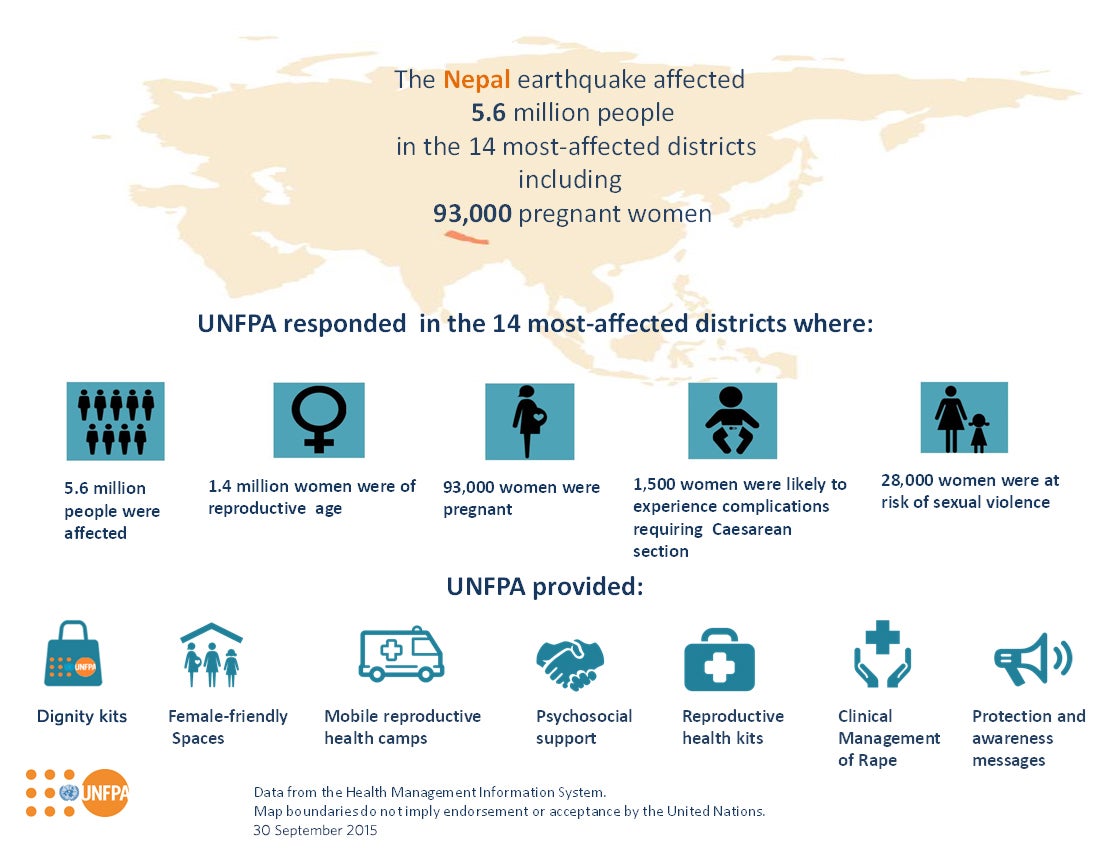 Related content
News
affected by super typhoon Haiyan. For many young people, volunteering has become a way to cope with the devastation while making a difference in their communities.
News
GUIUAN, Eastern Samar, Philippines — When the warnings were issued for Typhoon Haiyan, the chief of the Felipe Abrigo Memorial Hospital wasted no time. Dr.
News
ZA'ATARI CAMP, Jordan — As long as there is an urgent need for her skills, Muneera Sha'aban, one Jordan's first trained midwives, continues to pursue her calling of helping women deliver.
Pages