UNFPA's Nepal earthquake response
September 2015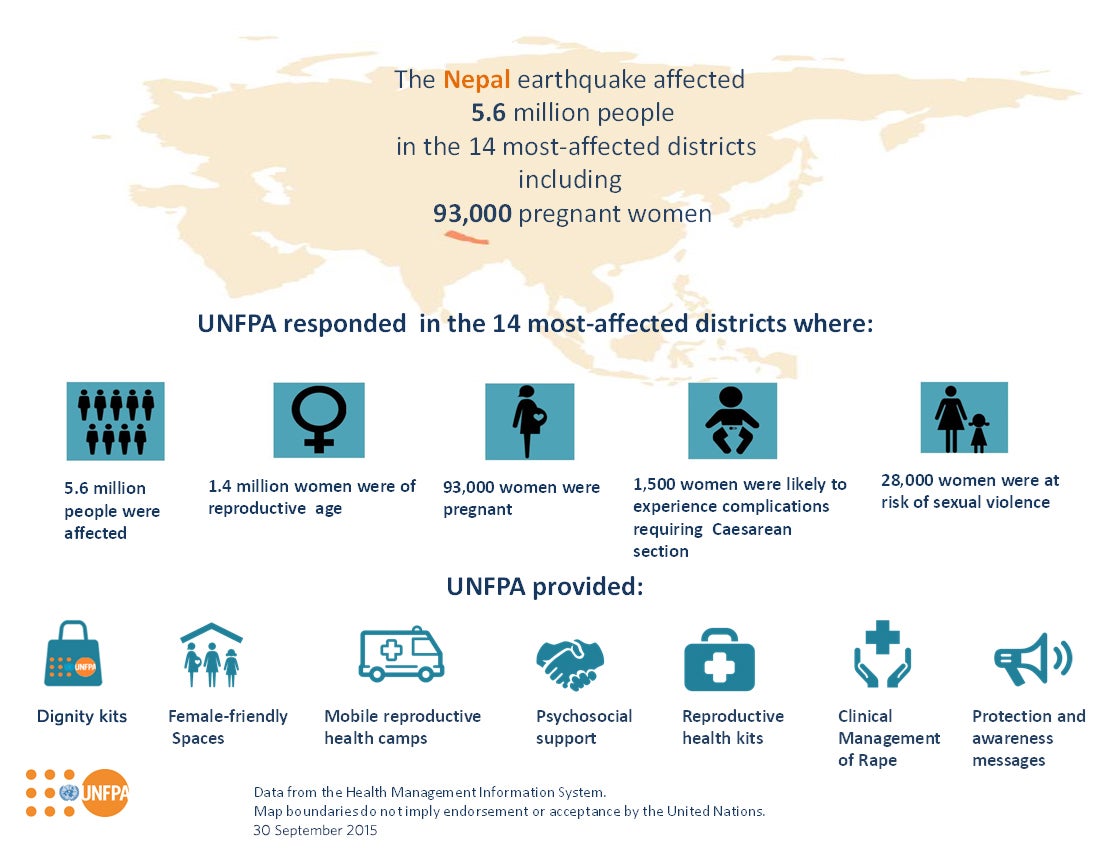 Related content
News
PORT-AU-PRINCE  --- Lafleur Clermite and her husband, Wilkison Meda, along with their four children, sought refuge among the crowds on the plaza after their house was destroyed in the disaster.
News
PORT-AU-PRINCE—Six days after the devastating earthquake that hit Haiti, hospitals in the capital, Port-au-Prince, are flooded with victims, many of them with crushed limbs or fractured bones.
News
PORT-AU-PRINCE—Dientola Astrel, a pregnant 29-year-old woman, says she was out walking when the devastating earthquake hit Haiti.
Pages