UNFPA's Nepal earthquake response
September 2015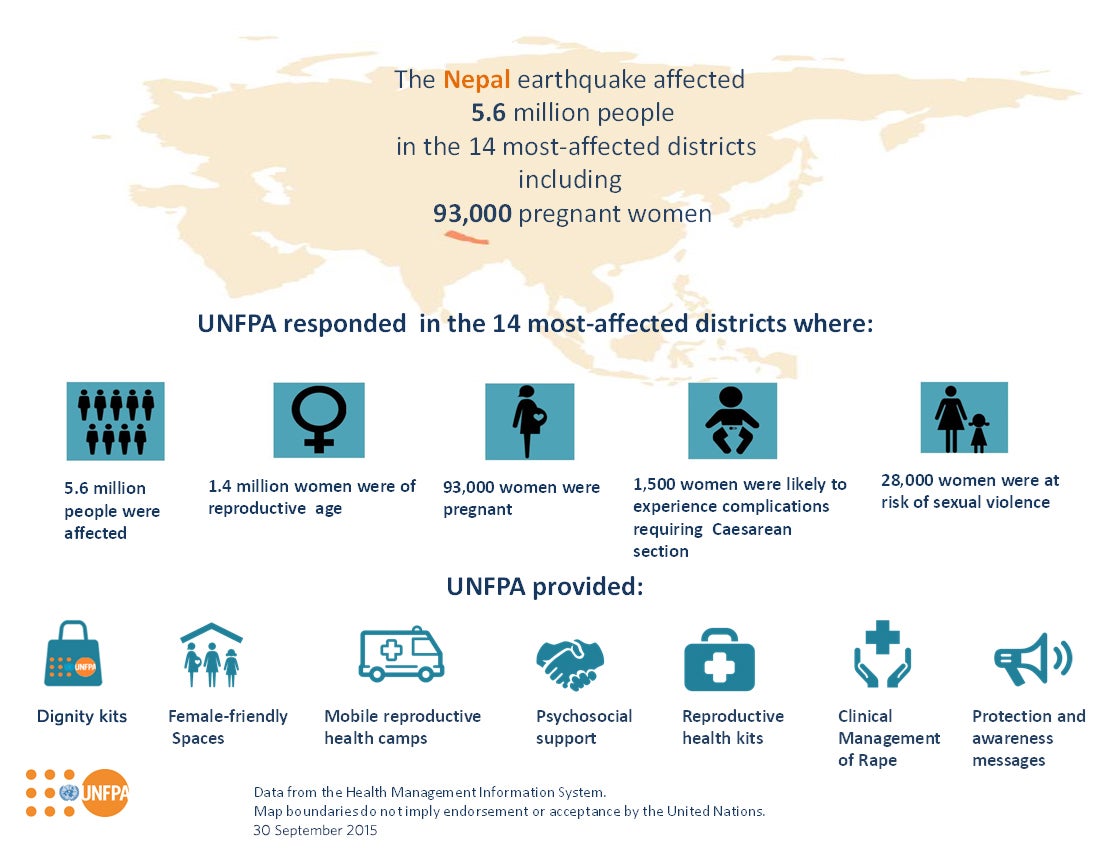 Related content
News
DAMASCUS, Syria — Like thousands of other people in the capital and surrounding suburbs, Abdulahadi and Aisha, along with their four children, fled their family home as shelling in their neighbourhood intensified.
News
MACCHA, Lebanon— Since the beginning of the crisis in Syria last year, nearly 80,000 people have sought refuge in neighbouring countries. Over 26,000 Syrian refugees have fled to Lebanon alone.
News
As documented in its 2011 Annual Report, the United Nations Central Emergency Response<br/> Fund (CERF) was the largest single donor to UNFPA humanitarian efforts in 2011.
Pages