UNFPA's Nepal earthquake response
September 2015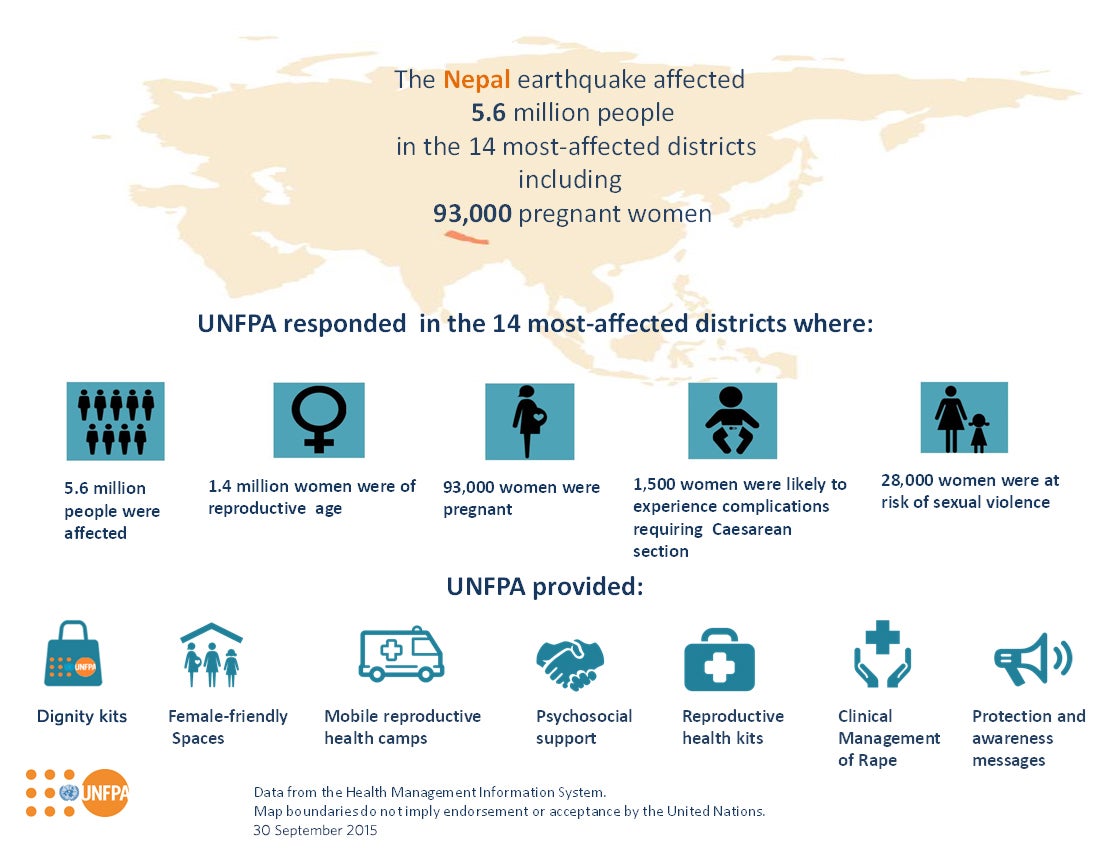 Related content
Resources
In December 2013, violence broke out in South Sudan's capital, Juba, and spread quickly around the country. The conflict has so far displaced 740,000 people, the vast majority in the states of Unity, Jonglei, Upper Nile and Central Equatoria.
News
ZA'ATARI CAMP, Mafraq, Jordan— Samira was seven months pregnant when she and her family fled their home "in Syria seeking refuge in the neighbouring country of Jordan.
News
MANILA— In the aftermath of super typhoon Bopha, which devastated a southern Philippines region last week, UNFPA is mobilizing its partners to conduct medical missions and provide health information sessions in the two hardest-hit provinces.
Pages