UNFPA's Nepal earthquake response
September 2015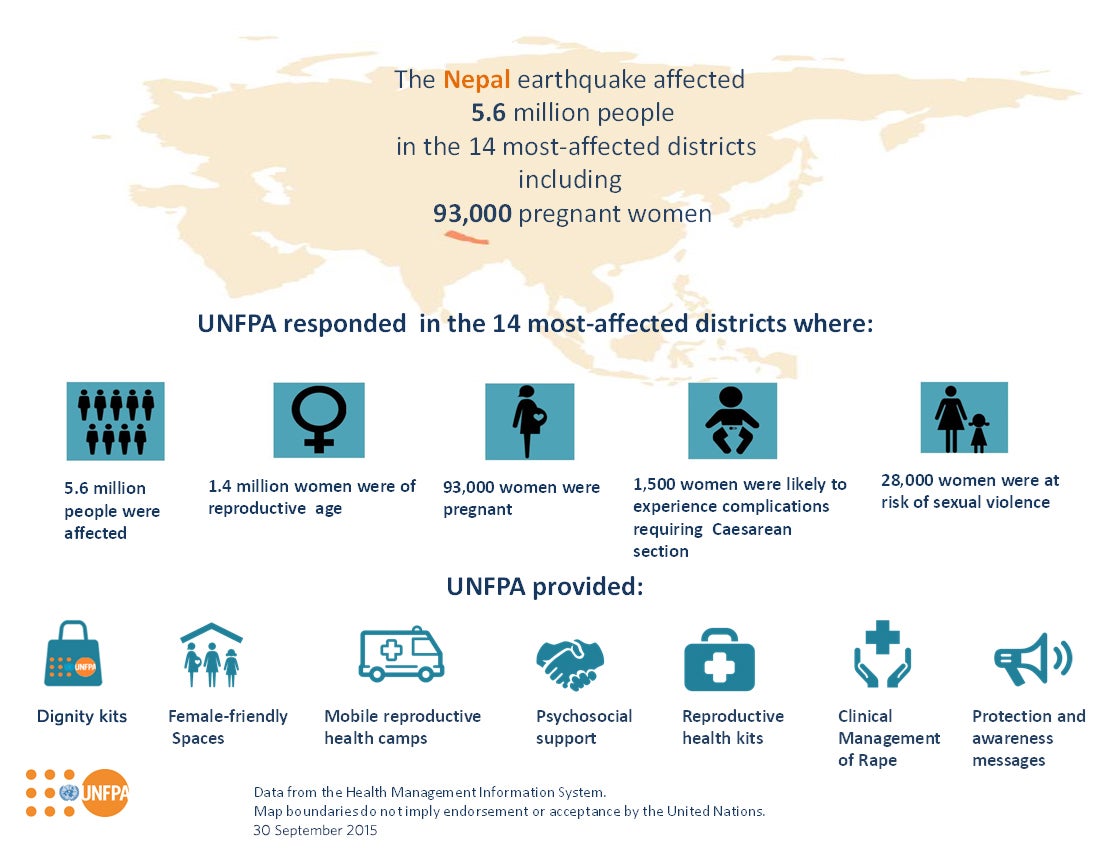 Related content
News
"When you think about your future, you never plan to be uprooted from the comfort of your home," Hiwot* told UNFPA.
Resources
Regional Highlights
COVID-19 cases have steadily increased since November 2020. Top five countries with the highest confirmed cases include Nigeria, Ghana, Cameroon, Côte d'Ivoire and Senegal.
This is the second wave of the pandemic in the region, with more than 150,000...
Resources
Global Highlights At the onset of the COVID-19 outbreak, UNFPA recognized the potentially devastating effects of the pandemic and mobilized rapidly. By the close of 2020,  the organization continued to strengthen its efforts, as the pandemic raged around the world. The...
Pages