UNFPA's Nepal earthquake response
September 2015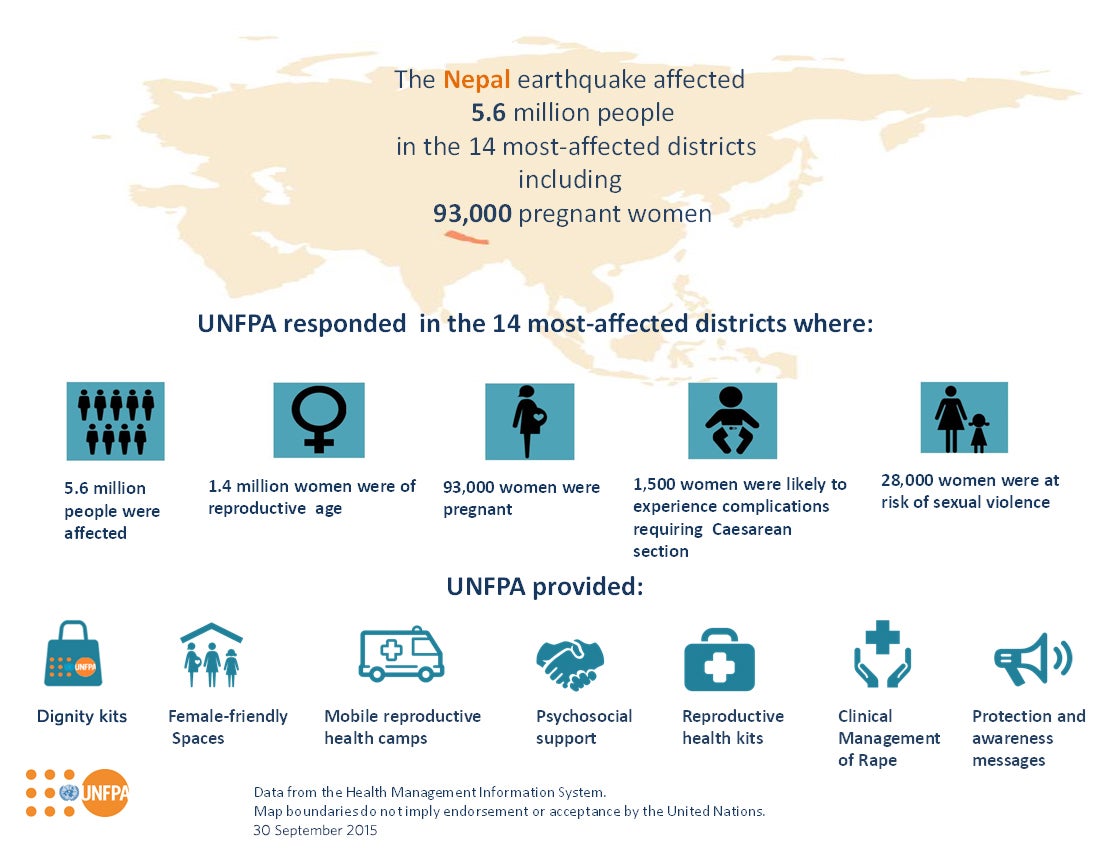 Related content
Resources
"The  regional  response  aligns  with  the  2030  Agenda,  the  2020  WHO  COVID-19  Global  Strategic  Preparedness  and Response Plan, the Inter-Agency Standing Committee, Global Humanitarian Response Plan and the UNFPA COVID-19 Global Response Plan."
"Coordination...
Resources
Within the Syria crisis region, which spans the whole of Syria, Turkey, Lebanon, Jordan, Iraq and Egypt, there have been a total of 129,407 confirmed cases of COVID-19 as of April 30, 2020.
Resources
Funding shortages are making it increasingly difficult for humanitarian actors to meet the staggering needs of the humanitarian crisis, with 31 out of UN's 41 major humanitarian programmes expected to reduce or shut unless funding becomes available within the coming months.
Pages