UNFPA's Nepal earthquake response
September 2015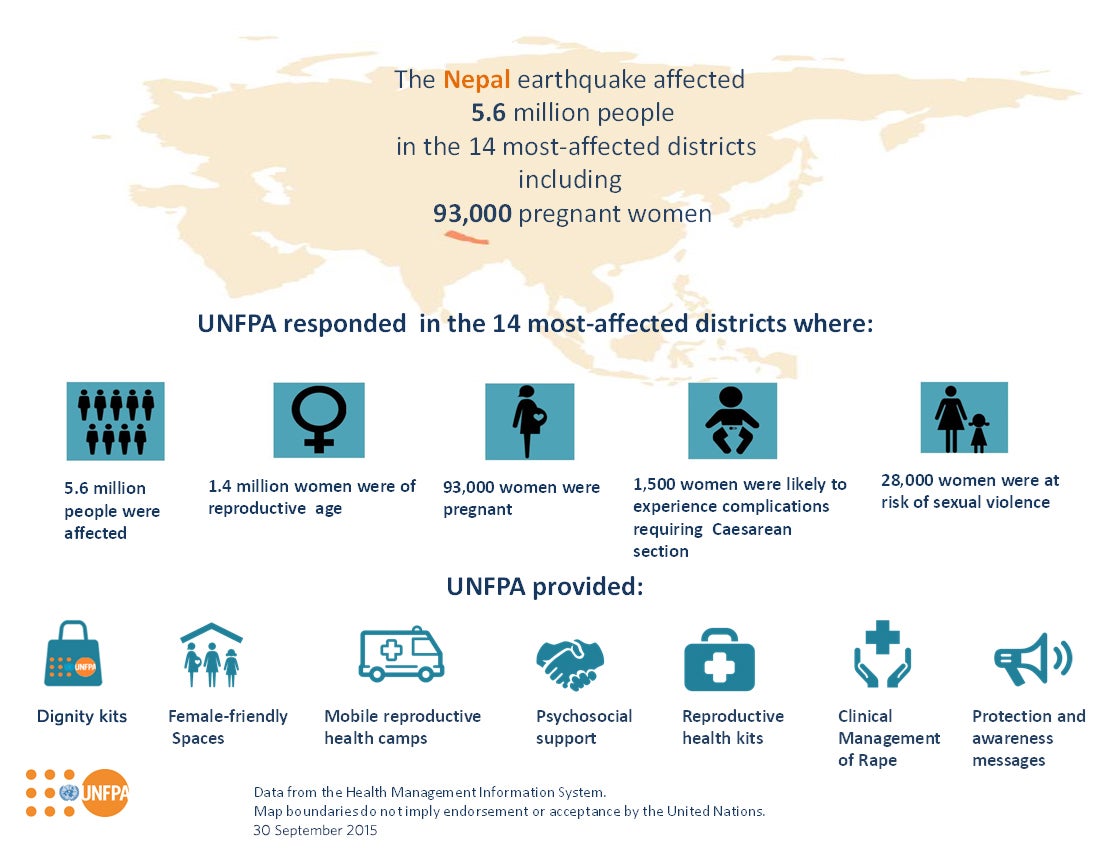 Related content
Resources
Regional Situation With over 3.8 million confirmed cases, India has the highest number of COVID-19 cases in the region, and third globally. The pandemic continues to spread across Asia and the Pacific. India, Iran, Bangladesh, Pakistan, the Philippines and Indonesia continue...
Resources
Regional Highlights All countries in the region, except Turkmenistan, have officially reported COVID-19 cases. Armenia, Moldova and Belarus have been the most affected relative to their population size, with more than 14,700 confirmed cases per million population in Armenia....
Resources
Regional Highlights The total number of COVID-19 positive cases has reached over 216,970 in all 23 countries in West and Central Africa, four months after the first case was reported in Nigeria. By the end of August, there were 3,388 deaths, a mortality rate of about 1.6%....
Pages