UNFPA's Nepal earthquake response
September 2015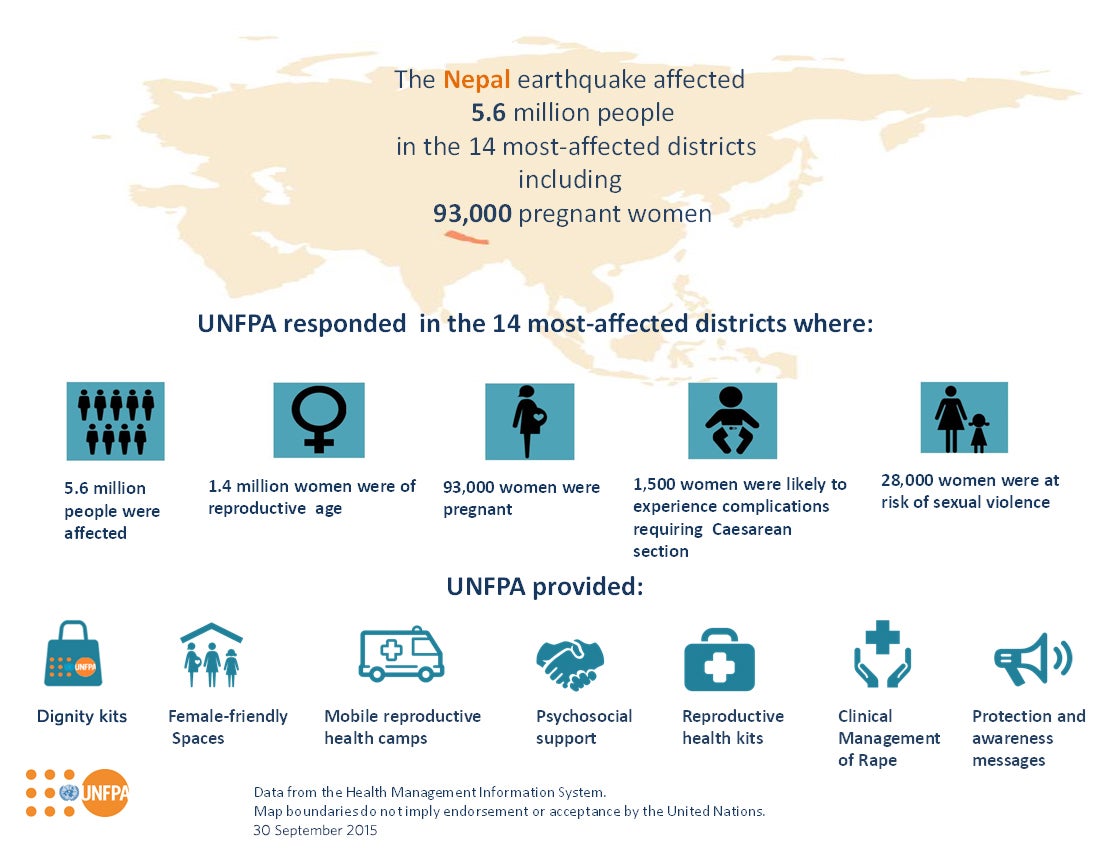 Related content
Resources
Regional Situation With over 6.6 million confirmed cases, India has the highest number of COVID-19 cases in the region, and second globally. On top of the COVID-19 pandemic and other emergencies there is a 75% likelihood of La Niña materialising between September 2020 - March...
Resources
Regional Highlights The COVID-19 pandemic has hit Latin America and the Caribbean in a context of low growth, marked inequality and vulnerability, growing poverty and extreme poverty, weakening of social cohesion and increasing expressions of social discontent.  Cases continue...
Resources
Regional Highlights Nine months into the pandemic, COVID-19 continues to wreak havoc globally. There have now been 35 million confirmed cases including more than a million deaths and the lives of billions have been affected by a destabilised global economy. The outbreak is...
Pages