UNFPA's Nepal earthquake response
September 2015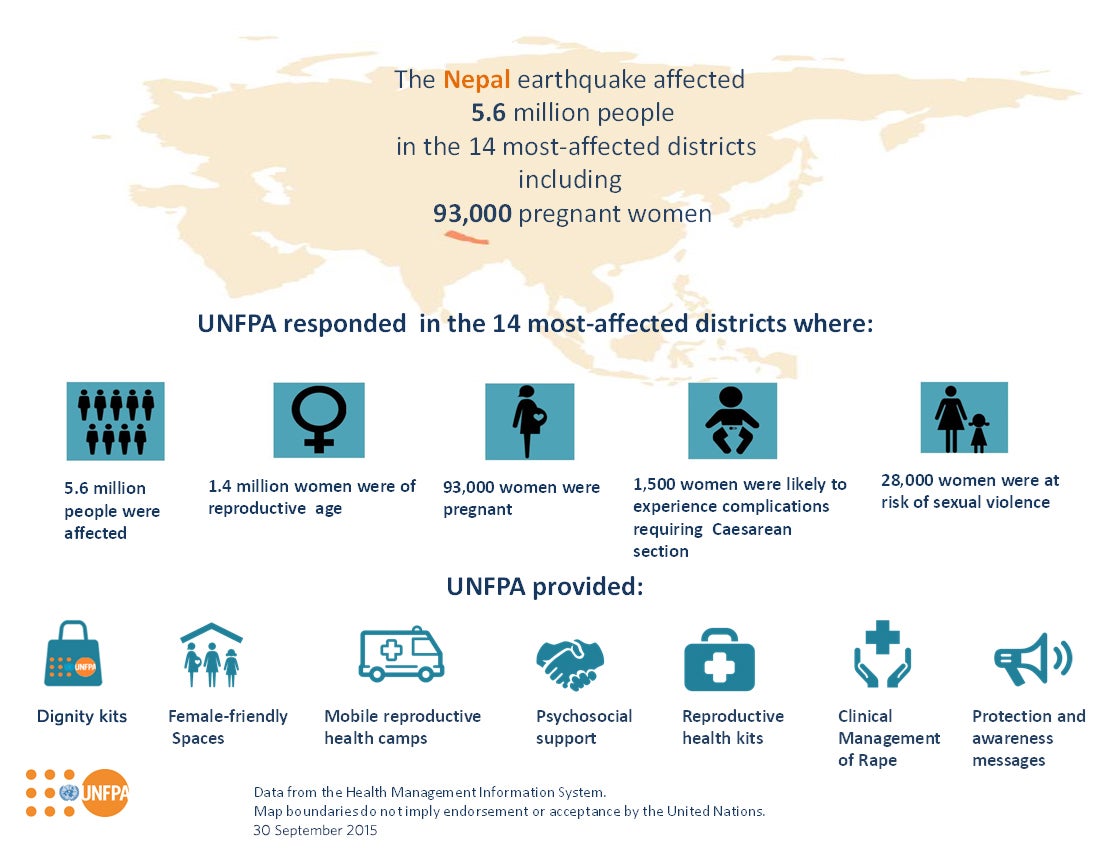 Related content
News
With limited funding coming in, UNFPA has been able to resume operations in some key health facilities across the country. But much more support is needed.
Resources
Regional Situation With over 6.6 million confirmed cases, India has the highest number of COVID-19 cases in the region, and second globally. On top of the COVID-19 pandemic and other emergencies there is a 75% likelihood of La Niña materialising between September 2020 - March...
Resources
Regional Highlights The COVID-19 pandemic has hit Latin America and the Caribbean in a context of low growth, marked inequality and vulnerability, growing poverty and extreme poverty, weakening of social cohesion and increasing expressions of social discontent.  Cases continue...
Pages