UNFPA's Nepal earthquake response
September 2015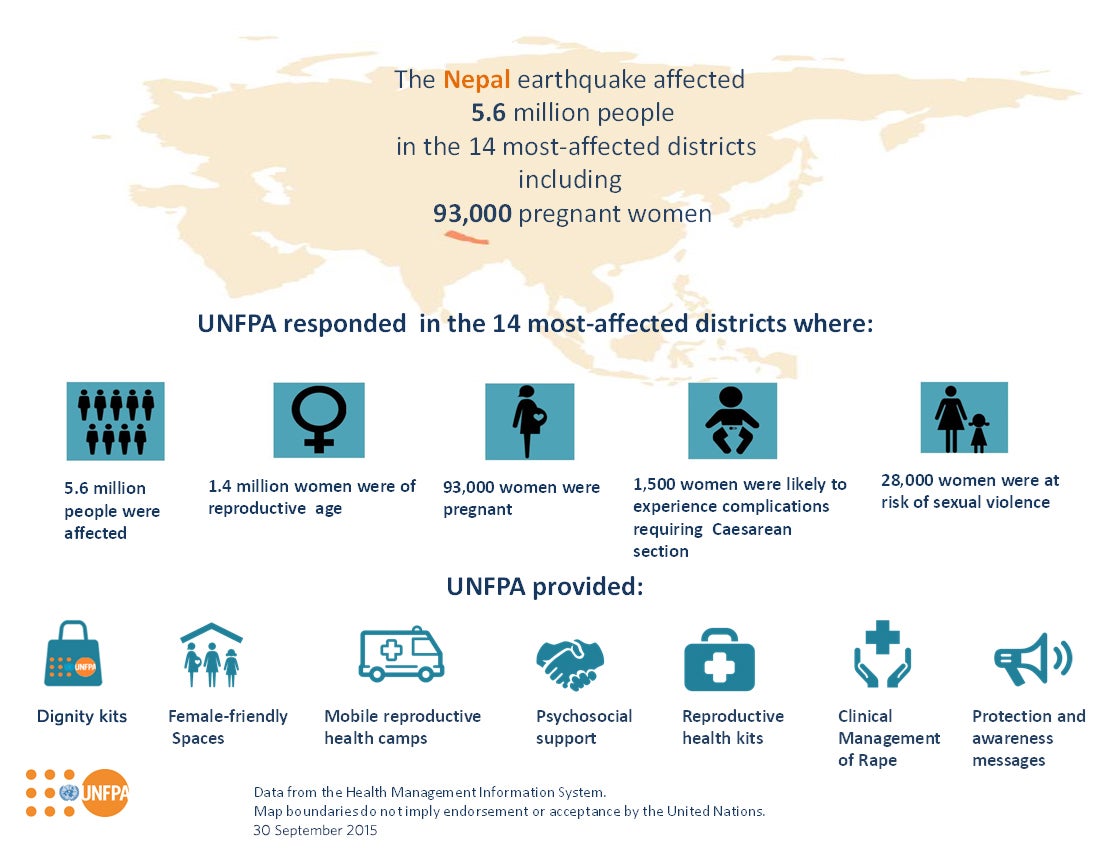 Related content
Resources
Iran, China, India, Pakistan, Bangladesh, Indonesia, and Philippines have the most COVID-19 confirmed cases and deaths. While new cases in Iran and China are slowing down, India, Pakistan and Bangladesh are seeing rapid rises in confirmed cases. Myanmar and Bangladesh remain...
Resources
After 78 days following confirmation of the first case of COVID-19 in Nigeria on 27 February 2020, the West and Central  Africa region has witnessed a dramatic increase in confirmed cases and deaths. As of 15 May 2020, all 23 countries in the region had recorded over 28,000...
Resources
At the country, regional and global levels, UNFPA is coordinating efforts to reduce the spread and negative impacts of COVID-19 with government, UN, NGO and private sector partners. UNFPA is working closely with partners through country offices, 6 Regional Offices and HQ. ...
Pages