UNFPA's Nepal earthquake response
September 2015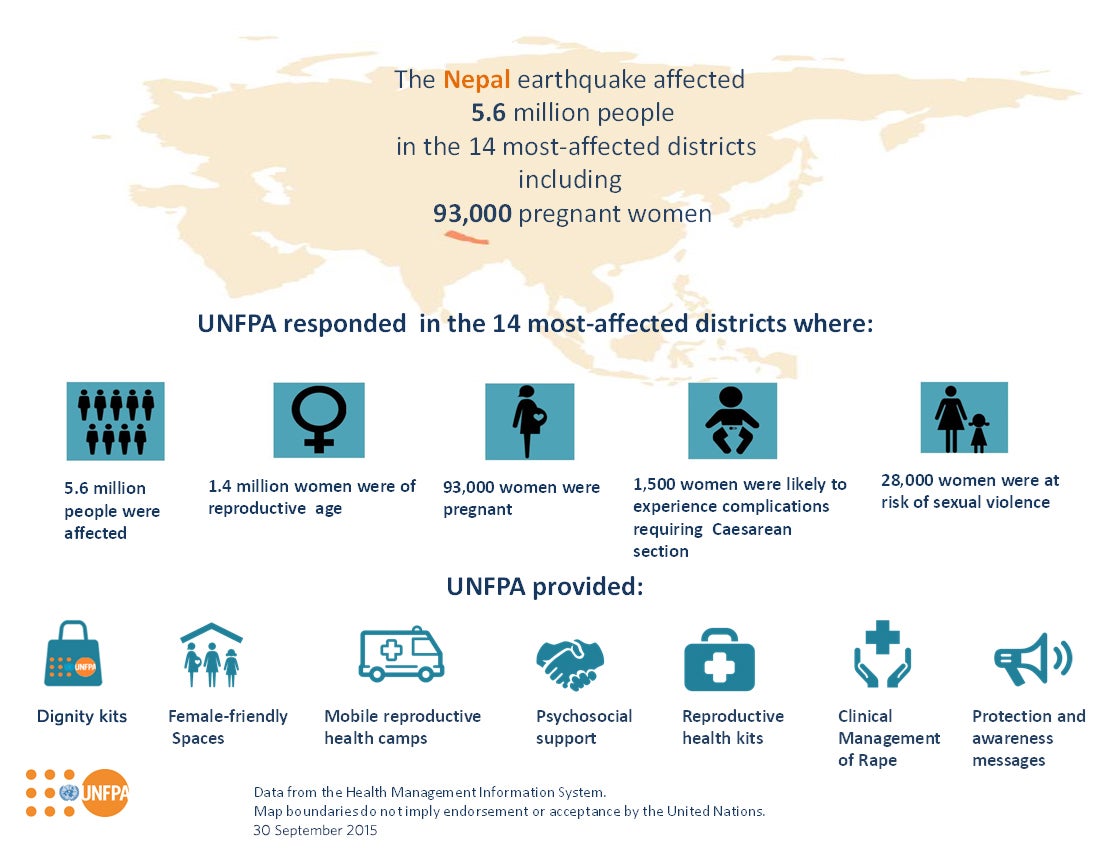 Related content
News
With limited funding coming in, UNFPA has been able to resume operations in some key health facilities across the country. But much more support is needed.
Resources
Global Highlights The COVID-19 pandemic is not slowing down and the socio-economic distress is evident around the world. In addition, other causes of humanitarian emergencies are compounding the situation. Conditions are worsening for the already fragile and conflict-affected...
Resources
Regional Highlights The total number of COVID-19 positive cases has reached over 232,854 in all 23 countries in West and Central Africa, after Nigeria reported the first case earlier in the year. By the end of September 2020, there were 3,603 deaths, with a mortality rate of...
Pages