UNFPA's Nepal earthquake response
September 2015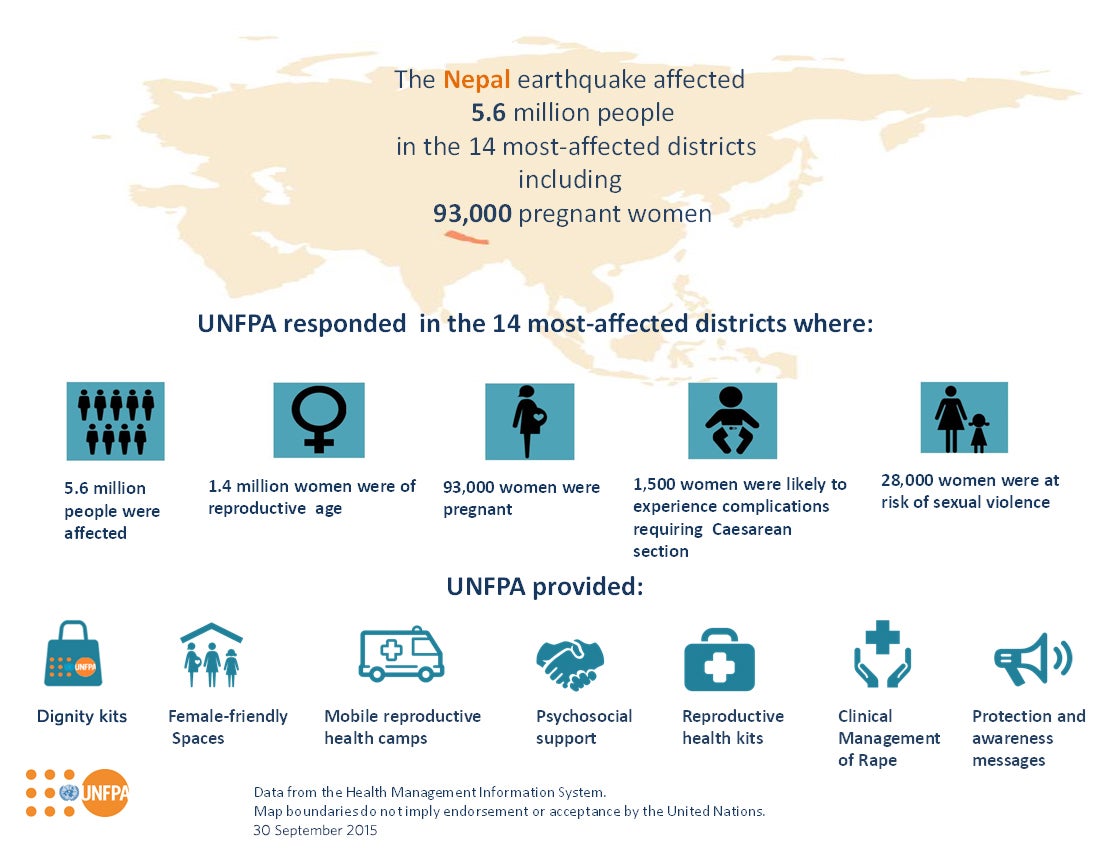 Related content
News
Massive flooding in Sudan – the worst in 30 years – has created an ongoing humanitarian crisis, on top of the country's existing COVID-19 health crisis.
News
Mahgul* vividly remembers the day she was engaged to be married. "I was 7," she said.
News
With limited funding coming in, UNFPA has been able to resume operations in some key health facilities across the country. But much more support is needed.
Pages