UNFPA's Nepal earthquake response
September 2015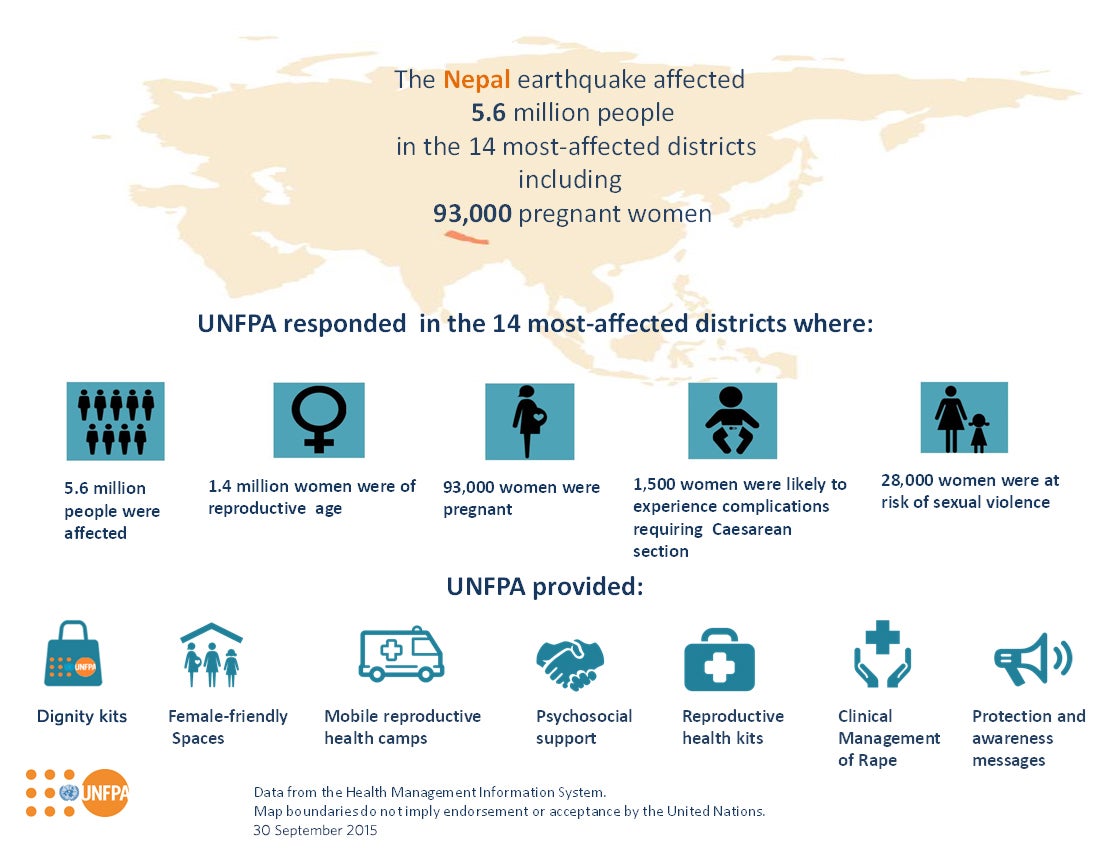 Related content
Resources
Regional Situation With over 600,000 confirmed cases, India continues to see a rapid rise and has the highest number of COVID-19 cases in the region. Iran, Pakistan, Bangladesh and Indonesia continue to experience increase in new cases. Maldives has the highest number of COVID...
Resources
Regional Situation COVID-19 continues to take an upward trajectory over the last four months with a sharp rise during the last month; four-fold increase from just under 50,000 in early June. All countries in the region have registered confirmed COVID-19 cases. Over 60% of...
Resources
Regional Highlights All countries, except Turkmenistan, have officially reported COVID-19 cases. Armenia, Belarus and Moldova are the most affected relative to their population size. Turkey is the most affected country in absolute numbers (making up 45 percent of reported...
Pages