UNFPA's Nepal earthquake response
September 2015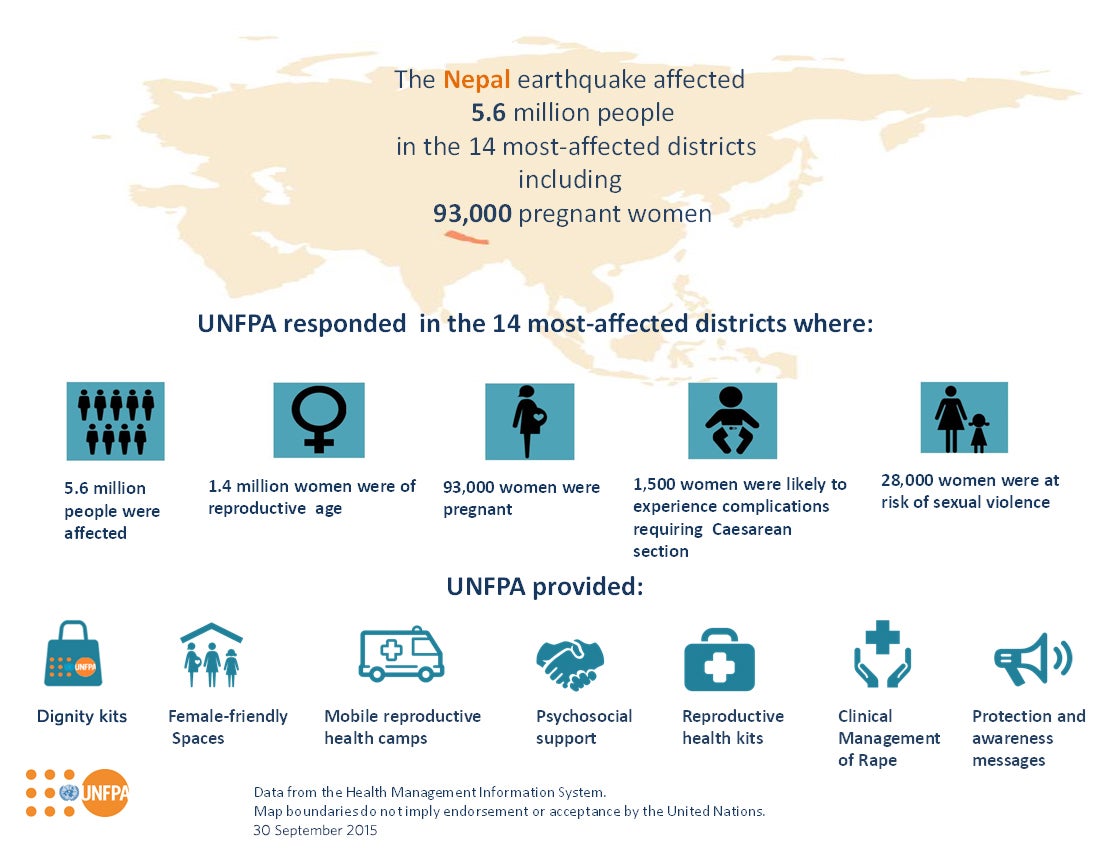 Related content
News
Yemen's health system hangs together by a thread. More than $100 million is urgently needed to meet the sexual and reproductive health and protection needs of women and girls.
Resources
Yemen remains the world's largest humanitarian crisis and aid operation. Six years of escalating conflict, economic collapse, disease, natural disasters and the breakdown of public institutions and services, have left millions of Yemenis hungry, ill, and destitute. A staggering...
News
Bana, 12, fled her hometown, the city of Aleppo, before the Syrian conflict engulfed her neighbourhood. It was the first of two times she and her family would have to flee violence before settling down here, in northwest Syria. And then the pandemic struck.
Pages