UNFPA's Nepal earthquake response
September 2015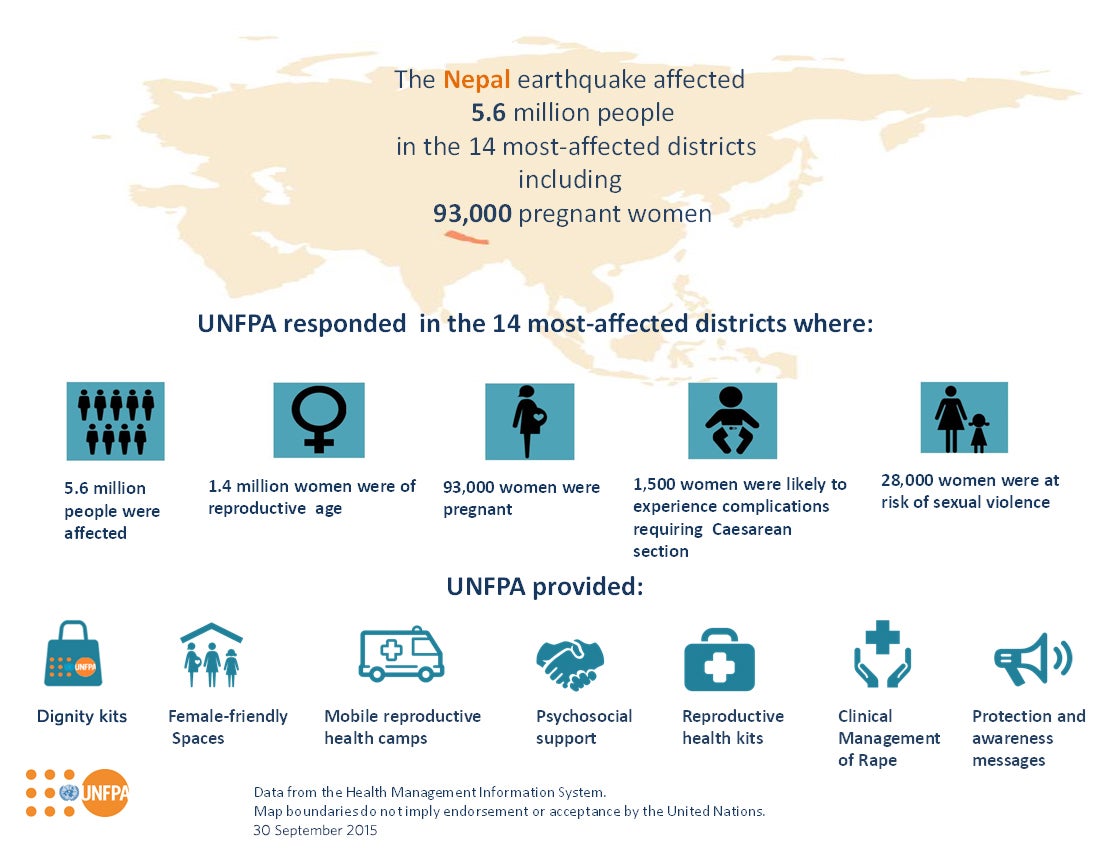 Related content
Resources
Regional Highlights All countries in Eastern Europe and Central Asia, except Turkmenistan, have officially reported COVID-19 cases. Armenia, Belarus and Moldova are the most affected relative to their population size, with more than 13,300 confirmed cases per million...
Resources
Regional Highlights The total number of COVID-19 positive cases have reached over 177,800 in all 23 countries in West and Central Africa, four months after Nigeria reported the first case. By the end of July, there were nearly 2,845 deaths, a mortality rate of about 1.6 per...
Resources
As of July 7, 2020, the Syrian Ministry of Health (MoH) has reported 372 COVID-19 cases across Syria: 232 active, 126 recoveries and 14 registered deaths.
The first positive case was announced on 22 March 2020, with the first fatality reported on 29 March 2020....
Pages