UNFPA's Nepal earthquake response
September 2015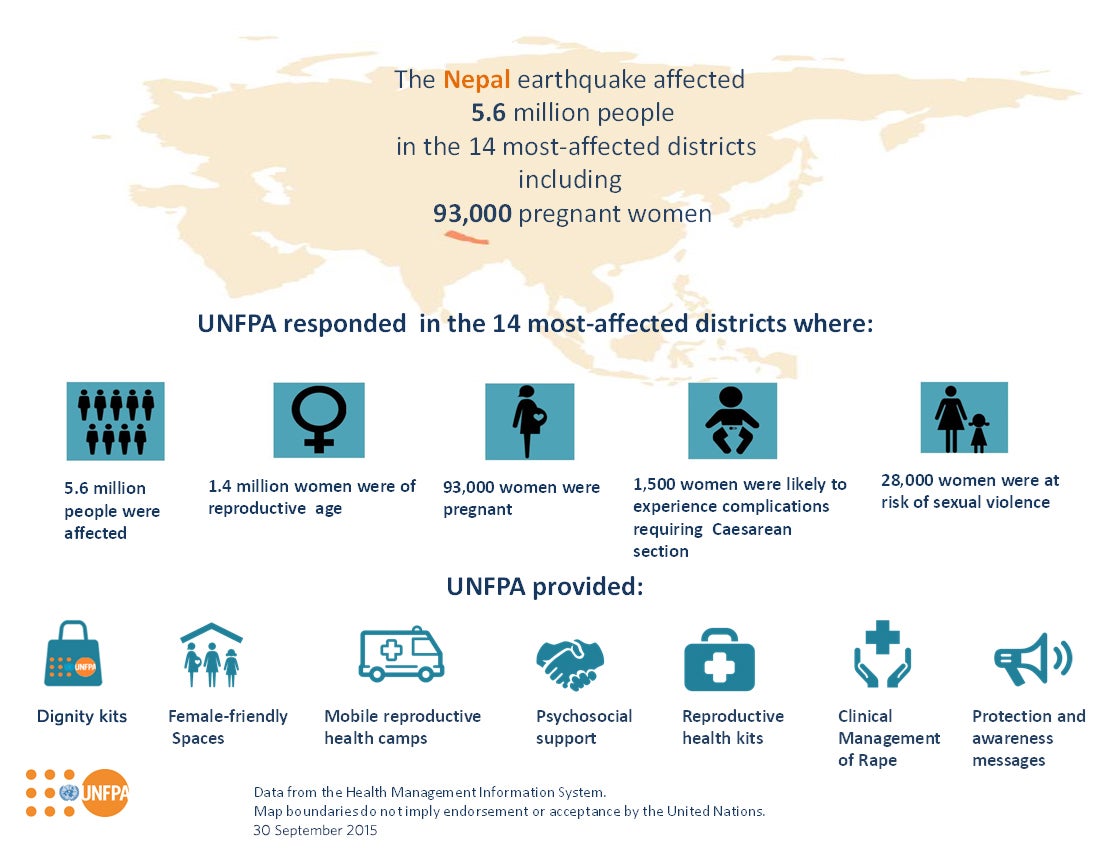 Related content
Resources
Regional Highlights The total number of COVID-19 positive cases has reached over 100,000 in all 23 countries in West and Central Africa, four months after the first case was reported in Nigeria. By the end of June, there were nearly 2,000 deaths, a mortality rate of about 1.9...
Resources
Regional Highlights All countries, except Turkmenistan, have officially reported COVID-19 cases. Armenia, Belarus and Moldova are the most affected relative to their population size. Turkey is the most affected country in absolute numbers (making up 45 percent of reported cases...
Resources
Regional Situation COVID-19 continues to take an upward trajectory over the last four months with a sharp rise during the last month; four-fold increase from just under 50,000 in early June. All countries in the region have registered confirmed COVID-19 cases. Over 60% of...
Pages