UN report on obstetric fistula 2018
July 2018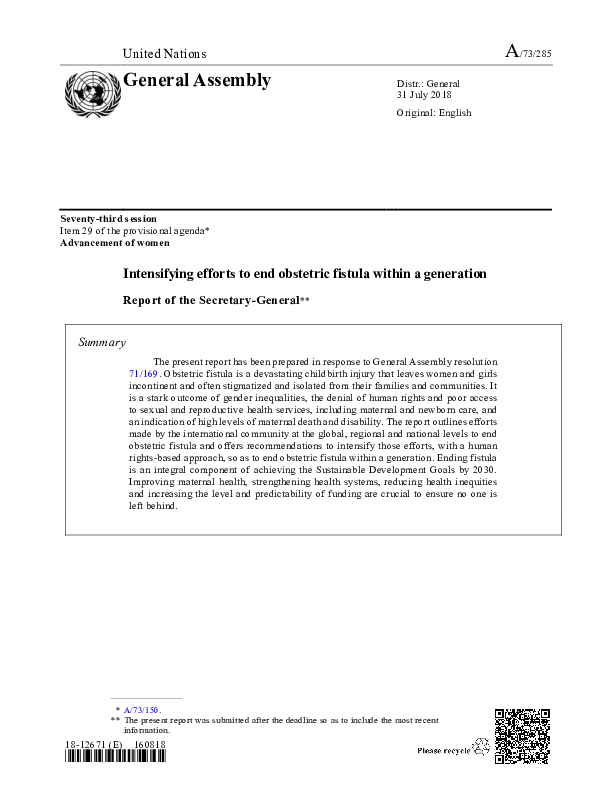 Related content
Publications
This publication highlights a set of 24 UNFPA good practices on South-South cooperation (SSC) in the areas of sexual and reproductive health and reproductive rights, gender equality, youth empowerment, and population data for development.
News
Unless change comes faster, by 2030 another 68 million girls will undergo female genital mutilation.
News
Gender inequality exacerbates the grave risks facing refugee and migrant women and girls.
Pages