Nepal: Gender-biased sex selections Explained
23 July 2020
Publisher:
UNFPA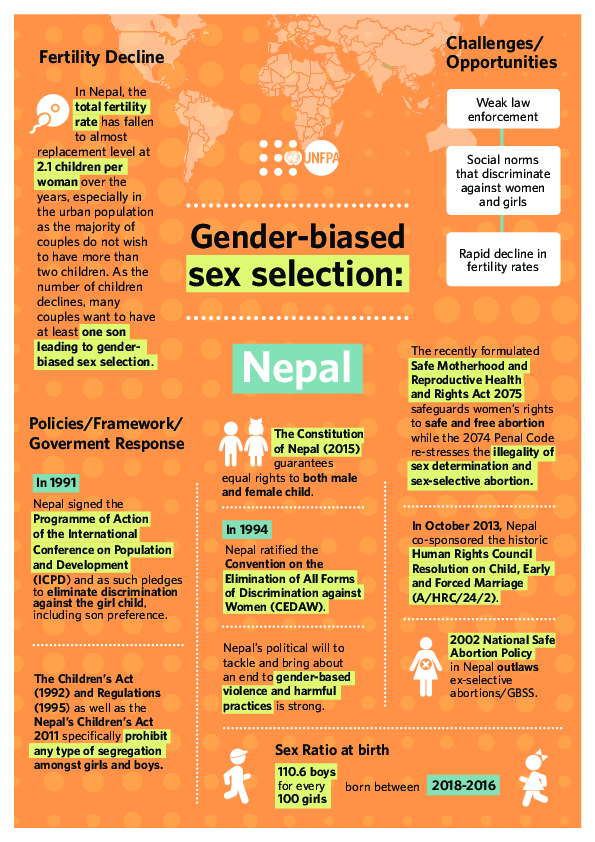 Related content
News
This Valentine's Day, for its annual #IDONT campaign, UNFPA is partnering with artists to raise awareness about child marriage, which ensnares tens of thousands of girls around the world every single day.
News
War and persecution achieved a terrible new milestone this year: More people are displaced from their homes than ever before in human history, the UN Refugee Agency announced in June.
News
Violence against women and girls is one of the world's most pervasive human rights abuses. But a global chorus of voices is calling for change.
Pages